Happy New Year my fellow Humanists! You've made it to 2018 and we're gearing up to have our best year yet. We have much to discuss in our January Newsletter ranging from our new board, the success of the Solstice Party, volunteering, and new directions.
On-boarding our new board
First, some business. We held our board elections in November and officially inducted our new board on December 16th during our annual Solstice Party, which I will get to in a bit. We have a lot of familiar faces and a few new ones. Here are your board members for The Humanist Society of Greater Phoenix for 2018:
President: Chris Wojno
Vice President: Alex Zygmunt
Treasurer: Chris Appleton
Secretary: Kathy Pettycrew
Property Directors: Joe Blankenship & Steven Metzger (co-chair)
Program Director: Pam Heward
Membership Director: James Osborn
Member at large: James Woods (Fundraising)
Member at large: Andre Salais (Communications)
Please say hello to your new 2018 board!
What we do
We're here to make HSGP the best secular community not just in Phoenix, but the entire country. Our group deserves only the best and we're going to make that happen.
You are always welcome to pass along your suggestions for improvements to either Alex or myself. We handle most of the day-to-day inquiries and new business. We're looking for the next generation of leaders, too
Please, suggest speakers to Pam and she can book them for our venerated Sunday Speaker series
Of course, you can always throw a few dollars Chris Appleton's way to keep HSGP in the black and keeping our speaker quality high
Kathy Pettycrew is an indispensable member of our organization. If you haven't just blurted out "thank you to her" randomly, just do it because she probably woke up early, did the community 8 favors, stayed late, and then baked a casserole for Sunday. Seriously, just address Kathy as "thank you"
Both Steven Metzger and Joe Blankenship will ensure that our building stays tidy and safe
Say hello to James Osborn for help with your membership and don't forget to renew!
James Woods will ensure that our projects are funded for the year and beyond
Finally, but not leastly, Andre will ensure that I don't sound like an idiot help spread the word about Humanism and our community to bring in new faces and ideas.
Thank you to all our incoming and remaining board members for contributing your time and for believing in our mission and cause.
To our departing board members, thank you so much for your service to the community. You've helped build us to what we are today and I sincerely hope that you'll remain an integral part of the community.
Linda Wendler:
Linda has served as our Communications Director I believe since before I was on the board and had been integral to the community well before then.
During this time, she put up with me was integral to launching our website and transferring all of the old content to the new one. Thank you so much for sticking with it, Linda. I don't think we could have completed the transition without you. Thank you for your dedication to perfection for each Newsletter and ensuring that all events were impeccably presented. I know Andre will continue to uphold your rigorous standards.
To Anita
Words will fail to capture your passion for HSGP.  You gave the whole of your heart to this community and I hope you will continue to do so for a long time to come. Through our countless interactions, you've put together a strong plan for the future for our membership as the Membership Director. Your words of encouragement and welcome have often been the first to touch the eyes of each person who has become a part of our community.
Your passion for those less fortunate have fueled a truly noble cause in the homeless mat project and provided a creative outlet for women and men, members and non-members, believers and non-believers alike. Thank you for all that you have done throughout your 8 year tenure as Membership Director and for all that we know you will continue to do.
The Solstice Party
I have more thanks to dispense, but let me begin by explaining what our Solstice Party is for the uninitiated. Each year, we hold a huge gala to mark the passage of the previous year on the longest night in the northern hemisphere. The house was jam-packed as there was nary an empty chair among our tables. We had many activities and even sang a few Solstice carols. We had lots of delicious food brought in by our members. Thank you to all who donated a dish or dessert (or two, or three)! Your contributions really made the dinner special. Our official business went more quickly on full bellies.
A Heart of Goldsmith
As we look back over the year, we eagerly honor one special person with our coveted Helen Goldsmith award. Only one is presented each year to a single, outstanding member of the community. This year, it was my honor to present the award to Alex Zygmunt for his countless hours toiling at the center while we had no Property Director. He has shed blood, sweat, and tears over the center, especially during 2017. Congratulations, Alex!
The Committee
In addition to this award and the induction of our new board, the solstice party is also our time to reflect upon the upcoming year. This event is typically our largest fundraiser of the year. With the help of our planning and action committee, its success far exceeded any of my expectations.
To put it plainly: We went into the solstice party in the red for the year, we came out in the black and then some.
None of this would have been possible without everyone who volunteered to help. We had a large outpouring of members and non-members eager to ensure a fun and successful evening. Thank you to everyone who donated their time. A special thanks to those who came in early to get training and work the room. A super-special thanks to everyone who was there since 11AM or before. To the Solstice Planning committee:
Kathy Pettycrew
Ariane Apler
Anita Romanowski
Linda Wendler
Christina Hepler
Michelle Sturgill
I was also on the team, but I mostly kept the focus. Everybody, though, contributed in real and significant ways. However, my super-duper utmost thanks goes to our unsung heroine of the evening: Kathy Pettycrew. She purchased all of the food, organized the kitchen, cleaned up the center, and did so much more. Kathy put in countless hours making this event a reality and her efforts should not go unnoticed.
I would also like to especially recognize Ariane Apler for her exceptional contributions to this and previous events for HSGP. Ariane has long worked to help ensure the success of our events. Ariane toiled countless hours putting together our tag sale board, ensuring our cashiers were highly trained, and helping guide all of us to run a successful event. She played a key role in the setup and execution of the evening. She was so integral that the tag sale, her project, accounted for approximately half of the proceeds of the event. In addition to the tag sale, she also helped plan other parts of the event including, but not limited to, the raffle and suggestions for activities and volunteer coordination. Ariane, thank you for making this a fantastic Solstice Party!
Thank you all for an amazing event! Next year will be even better!
Survey? We need your help! (it's free and only takes a second)
No really, it's free and if you have a second, please let us know how we did this year and what we can do better. Take our quick survey to let us know how we did for our Solstice Party 2017! Thank you for taking the time to let us know how we can do better. The scientific process is an integral part of Humanism, after all!
Darwin Day
What is Darwin Day, I hear you say? Why it's the day the world (well… parts of it) celebrate the birth, life, and scientific discoveries of Charles Darwin, the first person credited with the discovery of natural selection. His and the work of countless others has led to the Theory of Evolution and the dawn of modern medicine.
Why am I bringing this up now? Well, we celebrate his birthday on February 10 (2 days early) with a little BBQ and we need your help to make it happen! We're looking for people to join our committee. This committee plans and implements the event. It's a smaller event so it's a great way to get more involved in HSGP. We're looking for our leaders of tomorrow. We're looking for you! HSGP will provide training and guidance as you work with our existing leadership team to learn how to plan events.
Apply online today! Let us know that you're ready to begin the training!
Get SMART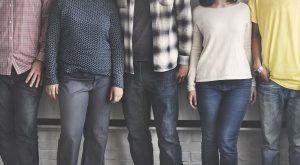 I'm pleased to announce our newest program. We've had a lot of requests for a program that could really make a difference in our community and after doing a lot of research I think we've finally found our answer.
I present to you HSGP's Mesa Chapter of: SMART Recovery. It's a non-AA peer addiction support group that makes no appeals to higher powers or your own personal failings. This is a science-based, evolving program based on self-empowerment and improvement. If you're looking for a secular alternative to other programs, all are welcome to our monthly SMART recovery meetings. All meetings are free and open to the public. People of all ages, genders, backgrounds, ethnicities, sexual orientations, and faiths or lack thereof are welcome.
This project is being spearhead by our own Serah Blaine and Ryan Winkle. Both have successfully completed the training courses provided by the SMART Recovery organization and are ready to start up a local Phoenix/Mesa chapter. Our first meeting is Monday, January 15, 2018 at 7:00 p.m. at the Humanist Community Center. RSVP and stop in to say hello!
Wrap up
That's it for now. We covered a lot during the Month of December. I cannot state more enthusiastically how fun and successful our Solstice Party turned out. Thank you again to all of our volunteers and our board members, both incoming and outgoing.
We have a lot planned for this upcoming year, so stay tuned for our new Leadership Workshops as we develop them! See you next time!
MEMBER IN NEED OF HELP
Most of you probably know HSGP member, and one of my favorite people, Serah Blain. Serah's sister, Alethia, has been struggling with anorexia for quite a while. I've met Alethia several times; she is a wonderful, sensitive, and caring person.
Last month, Alethia was hospitalized for her dangerously low weight. She needed to gain enough weight to ready her for rehab. She is now in rehab for treatment for her anorexia.
---
Hey friends, My sister Alethia is in the hospital for anorexia; her weight has been dangerously low and in fact, she's too sick for a treatment program. She's getting IV nutrition hoping to bring up her weight and get her medically stable over the next several days so she can enter a treatment program. In the meantime, her daughter, Kaylee, age 7, and nephew Brandon, age 10 are with Alethia's boyfriend Mark, who has medical issues as well.
I'm hoping to find some help with getting prepared meals for the kids over the next week. I'm in Florida until 1/6 and can only help a little from afar! Here's a link to a Meal Train I've set up for them if you're able to bring food: https://www.mealtrain.com/trains/0nkgk5/ Please share the Meal Train if you know others who might be willing to help!
Gift cards for meal delivery are also welcome–Grub Hub is a great option: https://www.grubhub.com/giftcards and email to Serah at she.beatnik@gmail.com as Alethia won't have internet access.
AND TODAY I RECEIVED THE FOLLOWING UPDATE FROM SERAH:
Hi Anita – Just giving you an update: Alethia is finally heading to the residential eating disorders program at Rosewood. It's been an insane process to get her healthy enough for the program and get insurance approval, but she's finally in and approved for a month. We're still looking for help with meals this week during their Winter Break while the kids are staying with her boyfriend Mark. Once I'm home on Saturday, I can figure out what else they'll need. They'll be back with their dad part of the time starting the 8th, so that will help; I may need to try to take them on the weekends. I'll also try to find out if she can get calls, main, visits at Rosewood. I don't think she'll have internet access and I do want here to get some messages of support
Please help in any way you can. Serah is a personal friend of mine and her sister, Alethia, has been having a really hard time healthwise for several years. Please forward this message to anyone else you think might want to help
I have the mailing address if you could pass it along to anyone who might want to send Alethia some letters or cards: