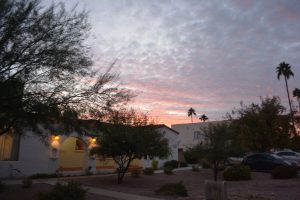 Need a meeting place? The Humanist Community Center is available for rent for activities that support the community and the members of HSGP or help fulfill the mission of HSGP. Our facility has the following amenities:
1,800 sqft or 167.2m² of beautiful meeting space
Air conditioned for the hotter months
A large patio with lights and fans for the cooler months
34 parking spaces
Projector and a large, built-in projection screen
Lectern for a computer and/or notes with mounted microphone
Computer, mobile device, and laptop connectors including HDMI and VGA
Sound system with a wireless hand-held microphone and a wireless lapel microphone as well as the ability to hook up computers and mobile devices
Wireless laser/pointer and presentation remote control
DVD player
Collapsable tables
Sturdy chairs with comfortable cushioning
A small kitchen for warming or re-heating snacks or light meals
A refrigerator and freezer for ice, drinks, or snacks
An upright piano
Restrooms and a family, unisex-restroom
Bicycle rack
Make your event a success!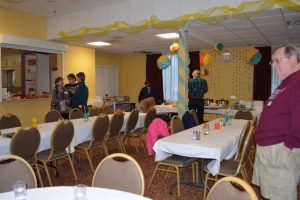 If you'd like to get the ball rolling, fill out the form below and we'll contact you with additional questions.
Additional notes
The Humanist Community Center is available for rentals on a case-by-case basis. 
Insurance
An insurance rider to cover liability may be required of the renter depending on the type of event. This is a simple process! Please inquire from your homeowners or renter's insurance provider.
You must provide proof of general liability insurance of at least $1,000,000 naming: "The Humanist Society of Greater Phoenix, its board, its officers, agents, members, and employees" as "additionally insured covering the your event(s).
In all cases, HSGP scheduled events take priority over potential rentals, check with us to reserve your space today