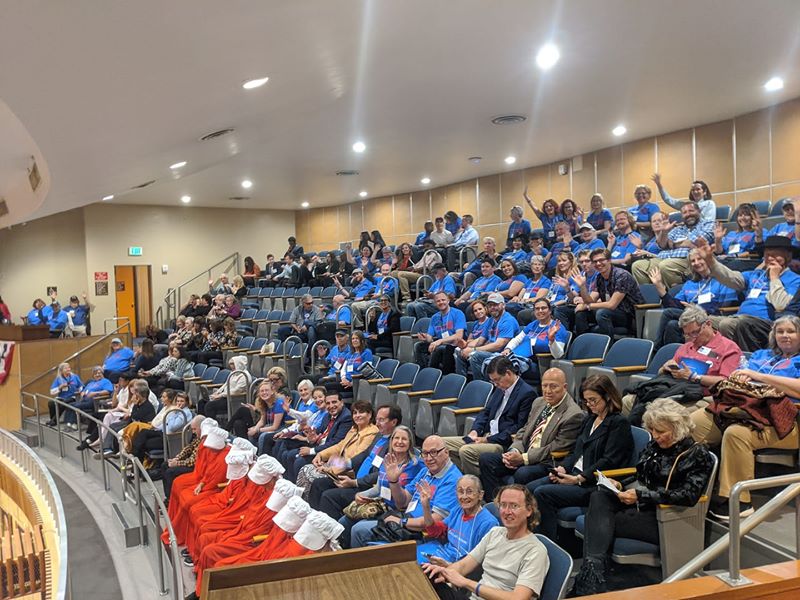 HSGP went to the Capitol on Monday. We're pretty used to humanist and atheist legislators being mocked, heckled, and shut down after all the years we've been advocating for secular government. But this time, the nerve of the Christian nationalists still managed to surprise us.
Longtime Secular Star Senator Juan Mendez requested to give the invocation for our Secular Day at the Capitol 2020. We thought it would be a nice way for Humanists here in the valley and travelling from as far away as Kingman to see we're not alone and that we're represented.
But after weeks of getting the runaround from Senate President Fann's Office, Mendez was finally scheduled to do the invocation on Secular Day, or so they promised him…
Instead of letting Mendez speak, she snubbed him at the last second without warning and asked Christian nationalist J.D. Mesnard pray to Jesus instead. Mesnard is the same former Representative who ruled Rep. Athena Salman out of order for not invoking a "higher power."
Now, HSGP is partnering with the Secular Coalition for Arizona to tell Senator Fann enough is enough. Stop the religious discrimination. Stop the bigotry. Stop government-sponsored prayer.
Please sign our open demand letter to Karen Fann by Executive Director Luke Douglas here.