The Evolution of HSGP – 1970 to Present
To Dream the Impossible Dream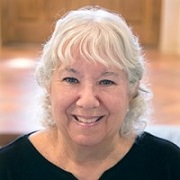 By Susan Sackett
No one could have predicted back in 1970 that what began as a small group known as Humanists of Greater Phoenix (HOGP) would evolve into the successful organization today known as Humanist Society of Greater Phoenix (HSGP).
The name went through several changes over its first few years. HOGP merged with another group, Humanists of the Valley (HOV). HOGP listed 35 active members, while HOV had 10 – nowhere near today's 300+ members!
In 1971, HSGP's first bylaws were created, and in 1973, we became an officially chartered chapter of the American Humanist Association (AHA).
Now for the amazing part of a survey taken by the AHA in 1980. They sent out a questionnaire asking such routine questions as how many members do you have, and what are your goals for the future ("more speakers; "more members," etc. etc.). But here's the kicker:
Question: "Do you think a paid Executive Director would help you to achieve these goals?"
Answer: "Yes, because there is so much to do. [Volunteers] work 100 hours or more a week to keep Humanism going. Think what a paid person would do!"
Flash forward to 2019: it took almost 40 years, but finally, we made it! We've grown so much; we've added "more speakers and more members," and the impossible dream has finally come true. We are at last welcoming our very first paid Executive Director.
Please join me in welcoming Luke Douglas as he begins his tenure as our new Executive Director!
Susan Sackett was president of HSGP from 2000 to 2010, has been a Humanist Celebrant since 2001, and an HSGP member since 1994. Prior to that, she was Executive Assistant to the creator of "Star Trek," the late Gene Roddenberry. Visit her website at: www.insidetrek.com.
Meet Luke Douglas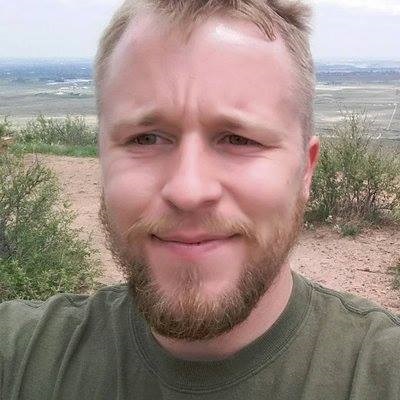 Our New Executive Director Introduces Himself
The Gallery quieted as the Speaker's gavel fell. The Arizona House of Representatives came to order under the leadership of arch conservative and Brigham Young University graduate Rusty Bowers. I could see from my seat above the chamber that some of the representatives were more in tune than others with how much Arizona has changed. And how quickly it continues to change.
A humanist celebrant from Tempe delivered a beautiful invocation without reference to God. Then, in a twist I had learned about just minutes before, one legislator introduced me to the House and asked me to stand.
"Luke Douglas is a community organizer and activist who recently joined the Humanist Society of Greater Phoenix as its new and first Executive Director. His passion is to facilitate community dialogue among people of all faiths and no faith at all and educate the public on the separation of religion and state."
I made eye contact with the Speaker during the shout out. He didn't know that I'd only been offered this job the night before, but now he knows full well that humanists are on the march, and that I'm about to become his newest constituent.
It's an absolute privilege to meet all of you and join this remarkable community. My three day trip to meet the board and scout some move-in logistics has been a whirlwind, but I'll be back to stay as soon as possible.
You may have heard that I'm a recovering former fundamentalist, which will come in handy as I approach the religious landscape of Arizona. I was homeschooled in the absolute depths of young earth creationism, literal inerrantist theology, and doomsday prepping.
I fell in love with activism as a teenager and spent six years as a professional conservative political operative and accepted a scholarship to a Christian law school when I was 19. But while I worked my clerkships in constitutional law using "religious liberty" to advocate for the religious right, I learned something profound. Legal education is all about learning to argue for both sides. So research both sides is exactly what I did.
After suppressing quiet doubts for some time, I finally had time to devote to research the day after I passed the bar exam. I read philosophy and science. I sampled different houses of worship to compare and contrast. When I finally snapped on the God question, all the reactionary political views built on that foundation crumbled with it.
I left my last conservative job to volunteer for every progressive cause I could find. I rebuilt my network from ground zero and found this community and its opening.
I truly believe that the role of executive director will wed the many facets of my experience: my passion for enriching conversation on philosophy, morality, history, science, and comparative journeys, my empathy for fellow former or doubting believers seeking their own way, my ability to communicate across diverse media in politics and public opinion as the face of our network, and above all my bold vision for the humanist community rising to fill the void left by the thousands of empty churches that dot the American landscape.
Thank you all for your affectionate welcome and hospitality. I look forward to a long and successful future growing this movement together.
Luke
President's Message
Many of us have kept track of the trends in religious identity in our nation. We recognize the steady trend towards a more secular society and celebrate this acquisition of information. HSGP has, for decades, been a shining example of what humanism is and can be. Countless hands have toiled to ensure the future of our shared ideals being widely shared among the population at large. Last year, the board engaged in numerous discussions on our present situation and the future of the organization. These debates culminated into the decision to move forward in hiring our first paid position, an Executive Director, to execute the will of the board, expand humanistic ideas in the valley, and enhance our capacity to serve the secular community. And that's just the start of it!
This year begins a new chapter, a new experiment, indeed a test, of our collective wills. So far, diligent hands have shown what we can do when we work together. With our new Executive Director, Luke Douglas, I have full confidence that any challenge we face will be met with ease. We've delved into Luke's credentials and have been impressed by his background, ideas, and drive to succeed as he helps his employer thrive.
We are expertly positioned to expand our capacity to serve this amazing community, with no small tribute to Luke's vision, enthusiasm, and vim for the secular community. I, for one, am ecstatic to work with him, and to see what can be accomplished. Please join us in exchanging ideas, and celebrating this milestone for HSGP.
In reason,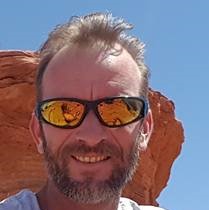 Alex Zygmunt,
President, Humanist Society of Greater Phoenix
What People are Saying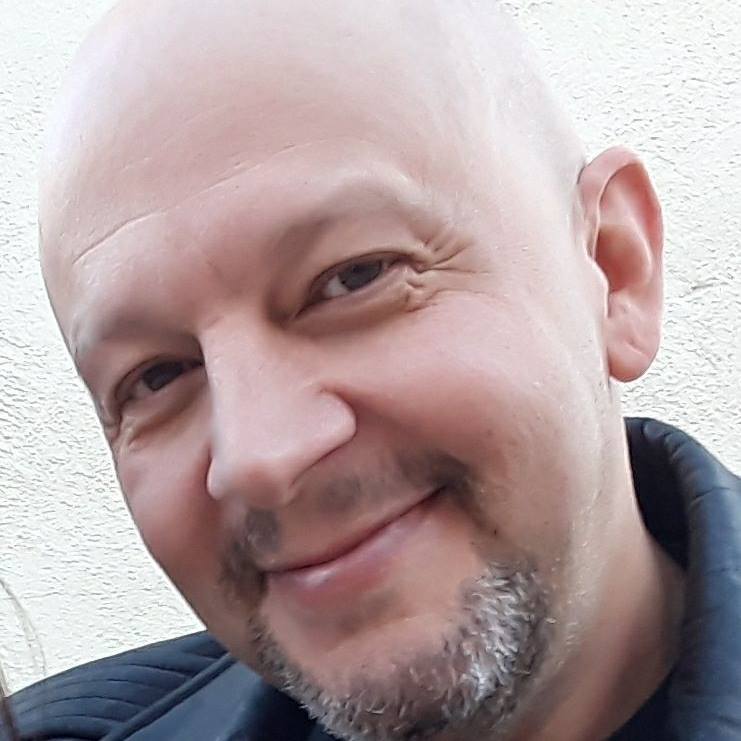 After interviewing and reviewing Luke's experience and qualifications in depth as a part of the search committee, I can say with certainty that I believe Luke's ability to lead our organization is a great combination of Humanist activity, structured thinking, fundraising, and community engagement. Pair this with his experience as a youth being raised in the cult of Christianity and this gives Luke a unique perspective and set of skills to allow HSGP to make progress not just with those who agree with us, but to be able to have a good conversation with our most ardent opposition. I couldn't be happier with the selection we've made and the possibilities that it presents for the future of HSGP, our community and Humanism throughout the country.

Ron Russell, Board of Directors, Program Director, Search Committee
Come See For Yourself
When it was decided to hire an Executive Director, we formed a search committee made up of three current board members and two non-board members. It was a good mix of people, including newer HSGP members, and long-time members, including Susan Sackett. I am very proud of the committee's commitment and diligence. We worked well together to figure out how to do this thing that hadn't been done before.
After a nation-wide search, reading many resumes, and interviewing several terrific candidates, we can now welcome our very first Executive Director, Luke Douglas.
Luke and his wife Sarah will leave Lynchburg, VA to take up residence here in Arizona in early May. He has already been quite busy networking for HSGP and raising our visibility. All eyes are on us!
Those of us who have gotten to know Luke are excited about HSGP's future with him in the Executive Director role. Now it's your turn to get to know him. You will begin to see him at the center a lot, as he will have his office there. Also, you will have a chance to learn more about Luke at two events to be held at the HSGP center.
Friday, May 17, 7:00PM – Members-Only Social Meet & Greet – reception to welcome Luke and Sarah; chat & enjoy refreshments – for current dues-paying HSGP members. You can become a member or renew at the website https://hsgp.org/.
Sunday, May 19, 10:00AM – Luke will be our Sunday Speaker, introduce himself, and lay out his vision for HSGP. There will be plenty of time for Q&A. Free and open to the public. Doors open at 9:00AM for optional breakfast/socializing.
We want you to get to know our new Executive Director and for him to get to know you. We cordially invite you to come see for yourself!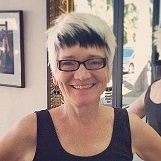 Jennifer White, Board of Directors, Communications, Search Committee