Welcome back to a short edition of our monthly Newsletter. You've made it through the Summer Solstice! Our days are getting shorter and in a few weeks, we'll be out of the hottest part of the year.
Sign, sign, everywhere a sign
As you know, long time member and key leader at the Humanist Society of Greater Phoenix, joined the board as the Communications Chair in May. Jennifer White has gotten our event postings into shape and has also made a new, modern, attractive sign to replace the old real estate sign we used to have. We bid farewell to our old beacon, it has served us well throughout the years, but it's time to exude the professionalism and confidence that our center is capable of.
Please give Jennifer a huge Humanist thank you for upgrading our signage and making us look much more professional!
Planning the Flying Spaghetti Monster Dinner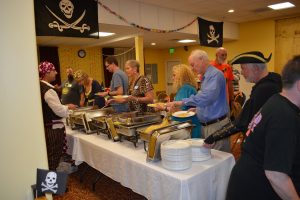 Yo-ho me hearties, our famous annual event is coming up soon! We need your help to plan and implement it. Imagine 100+ people all having a great time eating pasta, playing games, and connecting on a deeper level. Like the famous anti-evolution airplane in a junk yard, this thing doesn't build itself!
Your help and ideas are needed. We're assembling a core team to plan the evening's activities, food, prizes, fundraising activities, and anything your imagination can conjure. RSVP for our planning event on Meetup now, slots are filling fast!
I'm bringing pizza so bring your appetite and ideas to help us build a night that everyone will remember and enjoy!
Member update: Remaining Estate Sale Items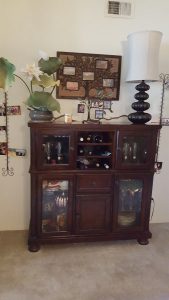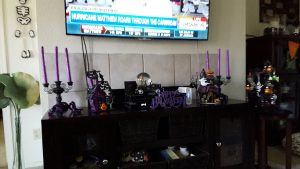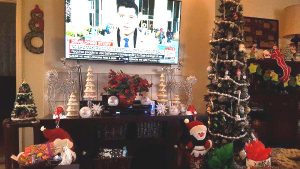 HSGP member Liliana Vilcu and her daughter will be moving back to their homeland of Romania in August. She had needed to sell off the entire contents of her home by the end of July. Most of it has been sold. She still has some Thanksgiving and Halloween items and maybe some furniture.
If anyone is interested in knowing what she has left, you may contact Liliana at vilculiliana@gmail.com
Having been to her home, I can tell you that she has a lot beautiful high end furnishings.
I've included photos of some of the things she has. There is much, much more.
— Anita Romanowski
Secular Coalition for Arizona is looking for board members
I wanted to send a reminder that the Secular Coalition for Arizona is seeking nominees for membership to our Board of Directors.
Demonstrated commitment to secular government
Willingness to invest time, talent and treasure to Secular Coalition activities (financial commitment is a personal decision; we ask for a personally meaningful gift annually)
Demonstrated ability to work effectively and constructively with diverse groups
Preference for candidates with skills in legal/paralegal, social media, accounting
Preference for diversity candidates of all types
Email Lindsay Evans at linsay@secularaz.org if you fit the bill!
Sustaining Support
Like what we do? Want to see more and ensure a safe and fertile place for all minds to grow? Please consider becoming our Patreon by clicking here! We have a brand-new Patreon page where you can set up a monthly payment to ensure our long-term future and the growth of Humanistic ideas.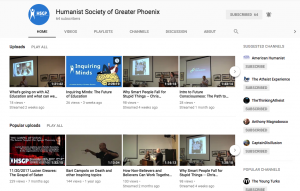 Did you miss a Sunday Speaker event? Don't fret! We've got you covered. Check out our YouTube Channel, Humanist Society of Greater Phoenix to catch past and live Sunday Speaker events! Yes, you can watch along with us and even ask questions via the comments! We're also experimenting with other event types, so stay tuned for those as well.