Our community is rocking it. We have a lot to discuss and many important events coming up this month! In this edition, I recap our very successful Flying Spaghetti Monster Dinner, the incoming Board of Directors, Professionalization, and my farewell to you :(.
Flying Spaghetti Monster Dinner
On October 13, 2018, we Humanists got together for our annual Flying Spaghetti Monster dinner & fundraiser. Each year, we put on a big party at which we celebrate the triumph of the Flying Spaghetti Monster, eat delicious pasta, and raise some money for our center.
What is a FSM?
If you're unfamiliar with the lore of the FSM and want to understand why it's a core feature on the humanist community and for the teaching of evolution, checkout this "Open Letter To Kansas School Board" that inspired it all.
What did we do?
That evening was a wild success. We had games to raise money like Punch-a-Can, a Disk-drop game as well as Anita's Raffle! Kathy Pettycrew put the Punch-a-Can game together and sourced the prizes. Nicole Osborn enthusiastically oversaw the game. Roxanne Ereth ran our Disk Drop game, sourced and gave away lots of toys that the kids loved shooting around the room. Anita expertly ran this year's raffle. She sourced and raffled off nearly every single prize. Thank you so much to our prize donors for enabling such a wonderful raffle. Thank you to our games and fundraising volunteers, we could not have done this without you!
In addition to our games, we had an engaging reading on the lore of the Flying Spaghetti Monster and learned how he saved the day for schools throughout the great state of Kansas. I lost my colander a couple of times, but we still learned about the dire state of our pirate population.
A sing along?!
For the first time ever, we had a sing-along with our Flying Spaghetti Monster choir. Our trained and skilled crew helped lead us in custom-written sing-alongs. We didn't have an audience, we had the entire community engaged in singing about our love of reason and country. Though Bruce Ratcliff, our song leader and composer, could not be present that night we had enough preparation to have a wonderful time. Thank you to Sarah Jones for leading our troupe!
The right stuff
Speaking of preparation, this doesn't just happen overnight. Our members and guests are eager to help out and ensure a fun and successful evening.
Kathy Pettycrew: Kitchen Master

Sarah Jones: Childcare & Song leader

Teresa Cokl: Kitchen & Setup

Julie Collums: Kitchen & Setup

Jeff Green: Kitchen & Setup

Shela Green: Kitchen & Setup

Bobbi Kahlaf: Kitchen & Cashier

Joseph Kahlaf: Kitchen

Angel Garcia: Cleanup

Nick ASU SSA: Cleanup

Roxanne Ereth: Disk drop game leader

Anita Romanowski: Raffle leader

Nicole Osborn: Punch a can game leader

Christina Hepler: Decorations & Setup

Susan Hepler: Greeting & Setup

Loni: Decorations, setup, and prizes

Tim Bedient: Cashier

Sandy Grunbaum: Cashier
Thank you to all of our wonderful volunteers!
Don't go away, dear reader, we'll need you for our upcoming Solstice Party! Everybody of any skill set is welcome to help contribute to a massively fun and memorable event. Its success literally depends on help from you! Sign-up today by filling out this short form.
2019 Board election
Our board election is just around the corner! Thank you to everyone who submitted nominations. Being on the board is a powerful way to share the future of secular Humanism in Phoenix and Arizona at large. In addition to guiding our organization, they are the face of Humanism for our group. We give talks, give invocations at the Arizona House of Representatives, and more.
Here are your nominees for the 2019 board:
President: Alex Zygmunt

Vice President: Pam Heward

Treasurer: Teresa Cokl & Barbara Fraboni

Secretary: Kathy Pettycrew

Program Director: Ron Russell & Roxanne Ereth

Membership Director: James Osborn

Property Director: Howard Johnson & Steven Metzger

At Large (Fundraising): James Woods

At Large (Communications): Jennifer White
At this time, nominations are closed and no candidate is running opposed, so there will be no need to vote this year. Congratulations to our incoming Board of Directors!
Professionalization
Humanism is more than just a slogan or a community center in Mesa. Humanism is a perspective. We gather around our desires to know more, to be more, and to be better humans for the greater good of our species.
These aren't just academic goals, to be sampled and explored in an isolated bottle of theory. Humanism is a way of life.
Humanism is a progressive philosophy of life that, without supernaturalism, affirms our ability and responsibility to lead ethical lives of personal fulfillment that aspire to the greater good of humanity.

"The lifestance of Humanism—guided by reason, inspired by compassion, and informed by experience—encourages us to live life well and fully. It evolved through the ages and continues to develop through the efforts of thoughtful people who recognize that values and ideals, however carefully wrought, are subject to change as our knowledge and understandings advance.
Imagine how different this country and the world would be if more people adopted the Humanist philosophy in their lives? How different would it be if leaders and citizens based decisions about themselves and others on reason, compassion, and equality? As a nation and as individuals, we need Humanism now more than ever. But how can we change hearts and minds?
Enter the Executive Director
In order to accomplish these goals and to take Humanism to the world, we need to grow. Growth comes in a number of forms. More members, larger spaces, and a greater recognition in the larger community. We aim to accomplish all three.
However, your humble board of directors is composed of an all-volunteer force, many of whom have full-time day jobs or own their own businesses. We do our best, but we cannot compare to an employee in a full-time position.
The board has created a job description for this role which you can read here. Our plan is to offer a competitive salary for a full-time, year-round Executive Director. This person will enable our organization to grow, to plan larger events, to gain more interfaith recognition, fundraise, and be recognized by more folks like us, who lost their religious communities and are looking for a new home, for new friends, for new family.
Why?
Throughout the years that I've been attending events with the Humanists, I've heard Professionalization suggested multiple times, but we never acted on it. This year, Fred Edwords visited us and gave a very excited and uplifting talk. We as a board spoke with him and he suggested, strongly, that we must professionalize in order to grow.
I'll be completely frank with you all and many of you have already voiced similar sentiments. As much as we love our community center, we've outgrown it for our largest events and it's under-utilized for our smaller events. I remember when Seth Andrews gave his funny and engaging talk at which we completely ran out of chairs and places to put those chairs. We had no parking left in the lot and we had people parking along the side of the house.
I've often said that I'd like to see the space in use all the time, to have events or activities happening at much as possible. An Executive Director can assist with both of those problems by coordinating leases for the space as well as helping Humanism and its influence grow in Arizona.
Your turn
As a board, we collectively believe that this is the best course of action to help our organization grow and to have Humanism spread statewide. This enables other Humanists who may not know what Humanism is, the chance to engage with our community and either join us or start their own communities. However, as you are part of our Humanist membership and community, we want to know what you think. Thus, in the spirit of Humanism, which values democracy and openness, we want to hear from you!
We've already had 2 Town Hall events where you had questions and we had answers. Both events were well-received and attended. However, the board feels as though a special, high-profile meeting is required to really engage the core of the community with this important question about the future of our organization and Humanism at large. We invite every paid member to attend this meeting.
Your questions
All of your questions in the town halls were on-point and insightful. Thank you to all who attended and participated! There was one question that really stood out to me: Why us? Why should we be the ones to shoulder this burden?
Indeed, this is an important point of reflection. We have lofty goals: to bring Humanism to the world and to individuals who don't even know they would love it. But why us?
We are bringing community to those who need it. It must be a community that accomplishes this. HSGP is the largest Humanist organization in the state of Arizona. We have the experience, the tools, structure, assets, and the passionate people to make this happen. We just need time and coordination. That is where the Executive Director steps in.
Why us? Because no one else can or has the will. But I believe in our people. I believe that we will succeed.
Please join us for our final Sunday Speaker meeting in November, the 18th for this important discussion and poll.
A strategic move & somber farewell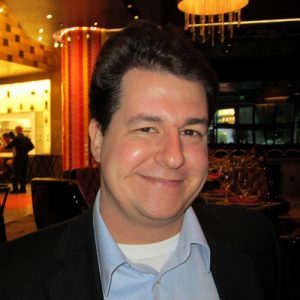 Sadly, the rumors are true: I have left Arizona at the beginning of November. This wasn't a decision that I came to lightly. I agonized over it for days, but I hope you will all forgive me for making what I think is the best decision for me. The move is also the reason this newsletter is so late in publication. I apologize for the belated release, but ultimately decided what would be the best move for me, personally. I will continue to serve out my term and will attend the final meeting in November, but I will be unable to attend the final meeting in December. However, I have some closing thoughts that I'd like to pass on.
It's the people
First, I'd like to thank you all. You've been the community I needed exactly when I needed it. The Humanists of Greater Phoenix are the best Humanists I know. Before finding you, I nomadically attended atheist groups and events without making any real connections with people in those groups. As a former Roman Catholic, having a community was a normal part of life and I had started my search for a group to fulfill that need and ended it with you.
Open minds as well as open hearts
Second, what exactly Humanism is and could be took time to evolve in my head. It takes game nights playing Zot with the President or playing Ticket to Ride with people who have very different viewpoints, but still come together to have fun. It's going to Sunday Speaker events and learning about people you rarely or never interact with to build sympathy and understanding about their real-world plights. I believe that is the core of what we are as Humanists. This must always be preserved and fostered within the guidelines of decency and decorum.
What we've accomplished together
We've been through a lot over the last 2 years. In my time here as President, we've taken our technology setup to a new level, stood by our members with sensible policies, and helped lay the foundations for the future.
I take personal pride in helping shape what the board believes is a fair and effective sexual harassment policy and code of conduct. We spent several months writing, re-writing, and shaping what kind of organization we should be. We unanimously decided that we were to be an open, yet accountable community who embrace the ideals of Humanism.
Our technology stack has grown significantly and competently over the years as well. Our website is a very modern and extensible CMS, able to go toe to toe with any megachurch. We now have a YouTube page with 74 subscribers! I have no doubt that this will continue to grow and provide support and guidance for Humanists around the world.
We've done many other things, but I'm most proud to be a part of these achievements.
The future: a challenge
As my departing wish, I want that you continue to be that community to people like me who need it most. Humanists are out there and they need you, they just don't know about it–yet. My constant regret has always been that I, personally, was unable to do more. We have wonderful people who care about the community and Humanism. Time is a merciless warden. What can we do to help others find this open and loving community that fosters self-awareness and actualization? That is my challenge to the group.
Thank you all for believing in me. I wish you all the very best as you have done for me. I will likely pop-in from time to time as work and travel permit.
Yours in love and reason,
Chris Wojno