Girl Scouts Presented by Children's Program
HSGP has a Girl Scout troop! They meet twice monthly, following the Sunday Speaker and Odyssey of the Mind meetings.
If you have a child who would like to join Girl Scout Troop 1080, either contact Alisha or just come to the next troop meeting. Kids K through 12th grade are welcome.
Questions: Alisha DeCou at aztroop1080@gmail.com
The troop generally meets in the main room. When there is a board meeting, the scouts convene in the kids\' room, library and foyer.
During Girl Scouts fundraising drives, tables will be set up showcasing their wares available for purchase or order after meetings. How convenient is that?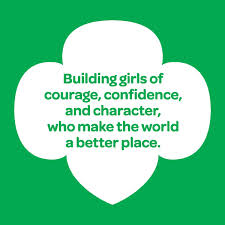 When
October 19th, 2014 12:00 PM through 2:00 PM
Location
ONLINE




https://zoom.us/j/535462070?pwd=UGJBOXRYcTF2SXJMb01RNTdvM2Y2QT09




Mesa

,

AZ




United States