Decorate Sugar Skulls with Jennifer White Presented by Humanities Project Monthly Cultural Presentation & Meeting
Day of the Dead & Sugar Skulls with Jennifer White
We will have fun decorating sugar skulls with royal icing, etc. and talk about the culture of Days of the Dead.
BYOB, snacks and beverages to share always welcome!
The HSGP Humanities Project holds free and open meetings on the 2nd Friday of each month at 7pm at HCC. The majority of the evening is given over to one or more of our HSGP members or guests, to share with us some aspect of arts & humanities that they are passionate about!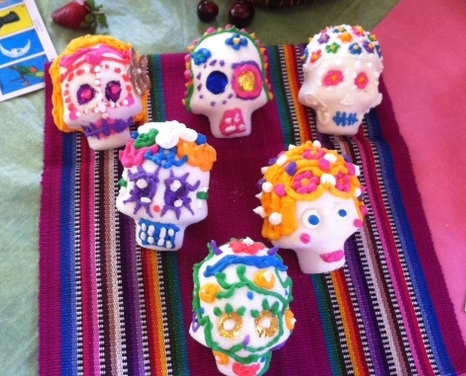 October 9th, 2015 7:00 PM through 9:00 PM