Performance Poetry: Video + Live + Special Guests Presented by Humanities Project Monthly Cultural Presentation & Meeting
In this Humanities Project event we will cover some of the history and forms of Performance, Hip Hop and Slam Poetry. Some works from Myrlin Hepworth and Logan Phillips will be displayed on video. Both of these artists have strong ties to the Southwest with unique cross cultural visions.
***Special treat: Skylar and Hunter Schineller will perform a terrific poem for us live. You don't want to miss it!***
We also welcome people to demonstrate their own poetic skills in front of a welcoming audience with their own or borrowed material.
BYOB, snacks and beverages to share always welcome!
The HSGP Humanities Project holds free and open meetings on the 2nd Friday of each month at 7pm at HCC. The majority of the evening is given over to one or more of our HSGP members or guests, to share with us some aspect of arts & humanities that they are passionate about!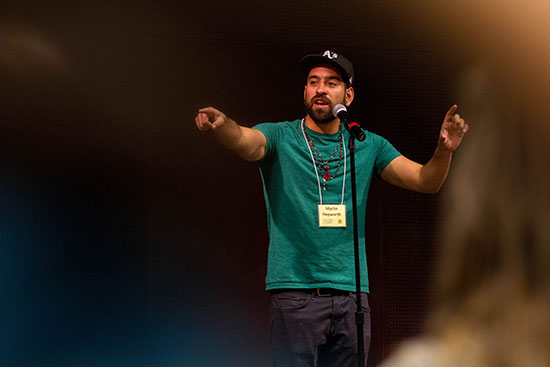 September 11th, 2015 7:00 PM through 9:00 PM