HSGP is tabling at the official 2020 Women's March Rally in Phoenix on Sunday, Jan 19, alongside Secular Coalition for Arizona, FFRF-Valley of the Sun, and Americans United, Greater Phoenix!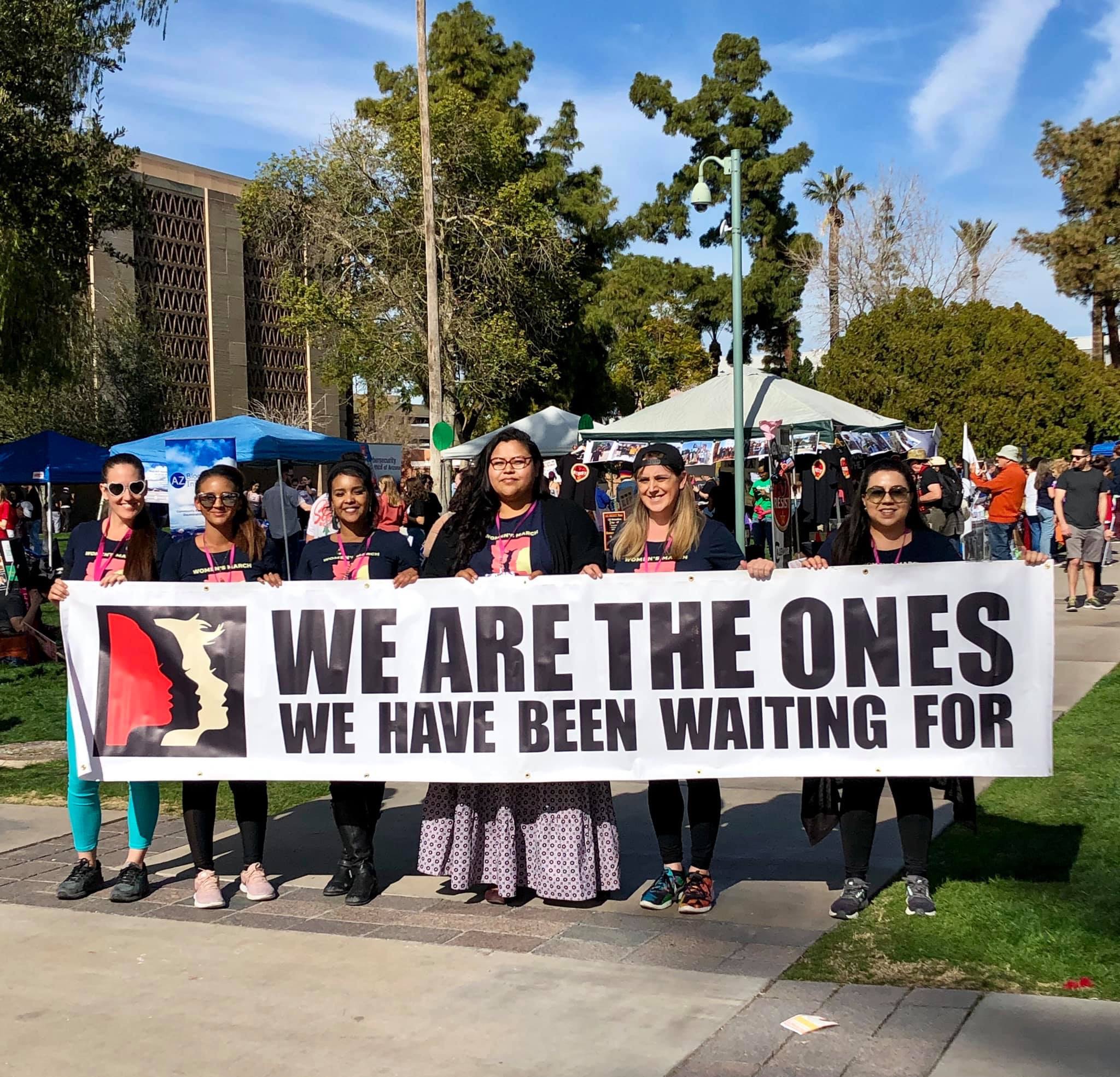 Come visit us and if you'd also like to talk to passers-by, we'd love you to join us! Look for us on the lawn with all the tables in front of the House of Representatives, along 17th Ave. We will set up early!

Some information for the tablers: Some of us will arrive at 8:00 am to claim our spaces and set up. Luke or Alex will bring 4 tables and the HSGP tabling materials. Jennifer and Zenaido will bring several chairs and bottled water (required for tabling).
Things to know: We are not allowed to poke holes in the lawn, so nothing that needs to be staked to the ground can be used. Also, we may not sell anything. We may offer free items, including candy and such.

FROM Official WM Phoenix:

We have an announcement to make: This year the WM Phoenix will be scaling back by only having a **RALLY** at the state capitol NOT a march.

We understand some may be disappointed but there will still be speakers, music, food trucks, and organizations to get involved with.

Every group attending the march will be conducting vital work in 2020 and we need YOU to "march" by knocking on doors, texting voters, and registering people to vote!
PLEASE do not enter into the street during the rally, the roads WILL NOT be closed and we want everyone to have a safe and enjoyable experience at the rally. Police will be onsite to manage the crowd as well and ensure a safe experience for all.

This event is about us as a community coming together to stand up for our values and make connections.

The parking map and public transit can be found at this link: https://www.eventbrite.com/e/official-2020-womens-march-phoenix-rally-registration-89489709129

As a reminder, large backpacks, and wagons are also discouraged, and we recommend strollers instead.

Everything is wheelchair and stroller accessible. Please do not bring your pets, with the exception of service animals, of course. Support sticks for signs are discouraged but not forbidden.
When
January 19th, 2020 10:00 AM through 1:00 PM
Location
1700 W WASHINGTON ST




ARIZONA STATE CAPITOL


1700 W Washington


PHOENIX

,

AZ

85007-2812




United States