So what are you passionate about? Share it with us!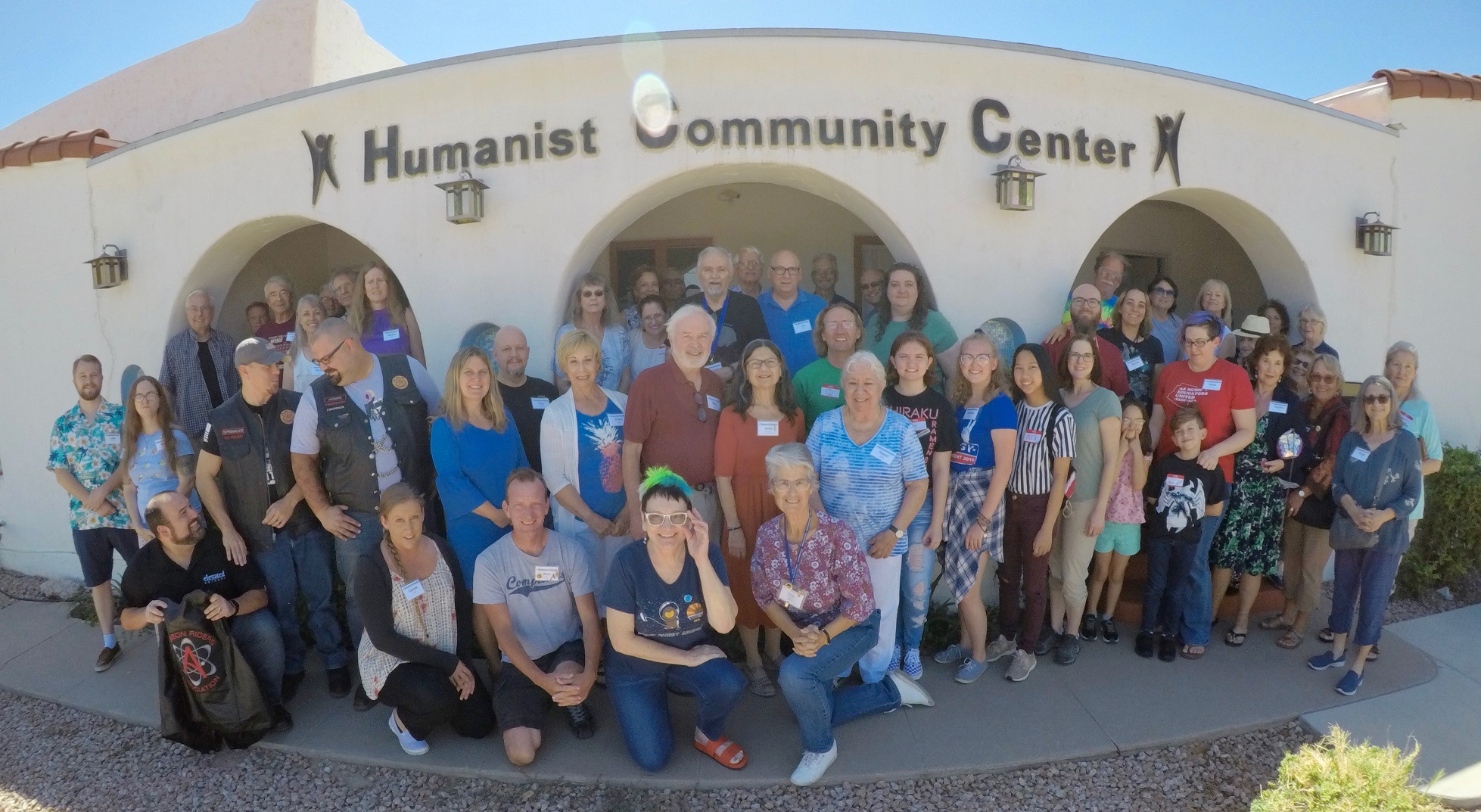 We are now soliciting members of the HSGP community who will each present a prepared 5-10 minute presentation on a topic that they are passionate about (relating to Humanism).

You may use the screen for your talk, but it is not mandatory. It doesn't have to be on Powerpoint, but you do need to come prepared with at least some good talking points for yourself.

Here is what you need to do:
Give your request to Ron Russell, Mars de la Tour or Roxanne Ereth, either in person or by email (programs@hsgp.org) with the following information:
- Speaker/Member's name and contact info
- Title of talk
- Short description of the talk (to be published)
- Notes regarding the presentation and content
- Any supporting materials you'll need/want - Powerpoint, video, etc.
**No political candidate endorsements (or otherwise) please - 501(c)3.
Example:
Ron Russell - "Leave no Trace - How What You Buy Becomes Your Trash" In this talk Ron will encourage purchasing products with the knowledge of how it will be recycled or be put into a landfill. Examples are plastic water bottles vs canned water. Brief slide show.

1/13/20: Last call for planned speakers - Speakers submitting after 1/13 will be placed into an "alternate" slot.

1/26/20, Meeting Day: Planned speakers first. Alternate speakers 2nd. Unplanned speakers if there is time. There won't be Q&A during the meeting: We want to squeeze in as many passionate humanists as we can! Be sure to chat with your favorites after the meeting.

Meetings are free and open to the public.

A Children's Program is available during the Speaker Meeting. Please see the HSGP Meetup for the Children's Program at this meeting for more information and to RSVP with the number of children attending. Click here:
Link Soon

Need Accessibility Options? Send an email to president@hsgp.org with Accessibility Options in the subject line and let us know about your needs.

We invite you to become a dues-paying member of HSGP. For your convenience, the membership desk is immediately behind the welcome desk at each Sunday meeting.

Thank you! See you at the HSGP Community Center!
When
January 26th, 2020 10:00 AM through 11:30 AM
Location
ONLINE




Mesa

,

AZ

85211




United States