Everyone loves to eat, yes? Of course we do! So since we can't visit every country we study in our Let's Geography meetups, we are doing the next best thing and sampling the local cuisine, when possible.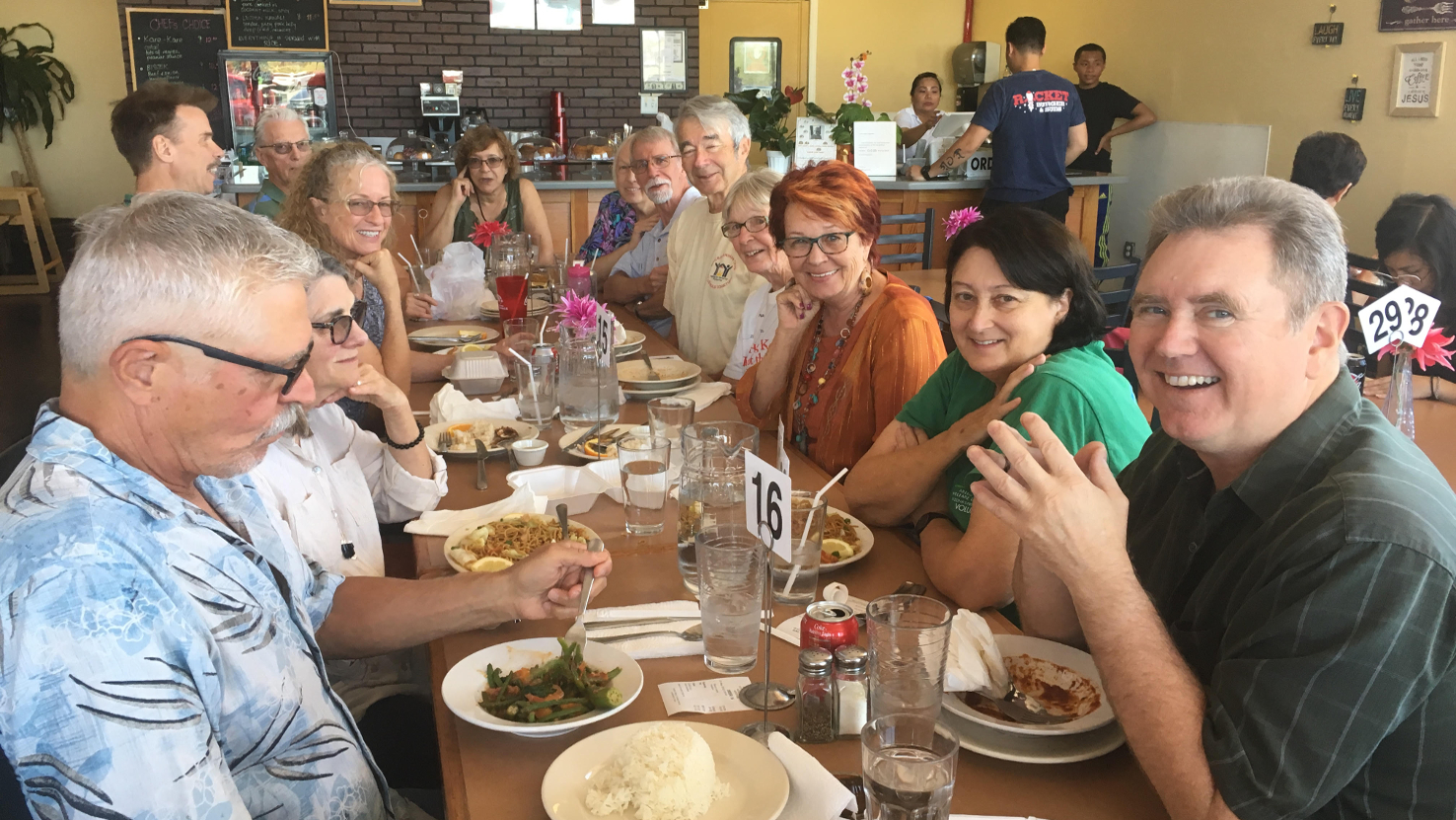 Great turnout for our discussion of the country of Georgia! We all want to go there now, and some of us just might do that, but in the meanwhile we want to eat. There is no Georgian restaurant in the valley so we are going to a restaurant featuring kosher Bukharian food of Uzbekistan. What does that have to do with Georgia? Oh, don't be so picky. Come and eat dumplings with us. By the time we get around to discussing Uzbekistan maybe someone will have opened a Georgian restaurant so we can all get some khachapuri, now that it's on everyone's bucket list.
Cafe Chenar, 1601 E Bell Rd, Phoenix, AZ 85022

I don't find a website but here's a link to a review: https://www.phoenixnewtimes.com/restaurants/cafe-review-phoenix-food-news-cafe-chenar-11067153. And here's a link to the menu: https://www.zmenu.com/cafe-chenar-phoenix-5-online-menu/.

Please RSVP via Meetup and keep your RSVP updated if you have a change of plans so we can have a more or less accurate headcount. I'll be calling the restaurant to let them know how many to expect.
When
September 5th, 2019 12:00 PM through 2:00 PM
Location
1601 E Bell Rd, Phoenix, AZ 85022




Chenar Cafe




Phoenix

,

85022




United States