Tempe's Chief of Police, Sylvia Moir, will discuss how her department strives to implement fair policing strategies to prevent crime in Tempe neighborhoods.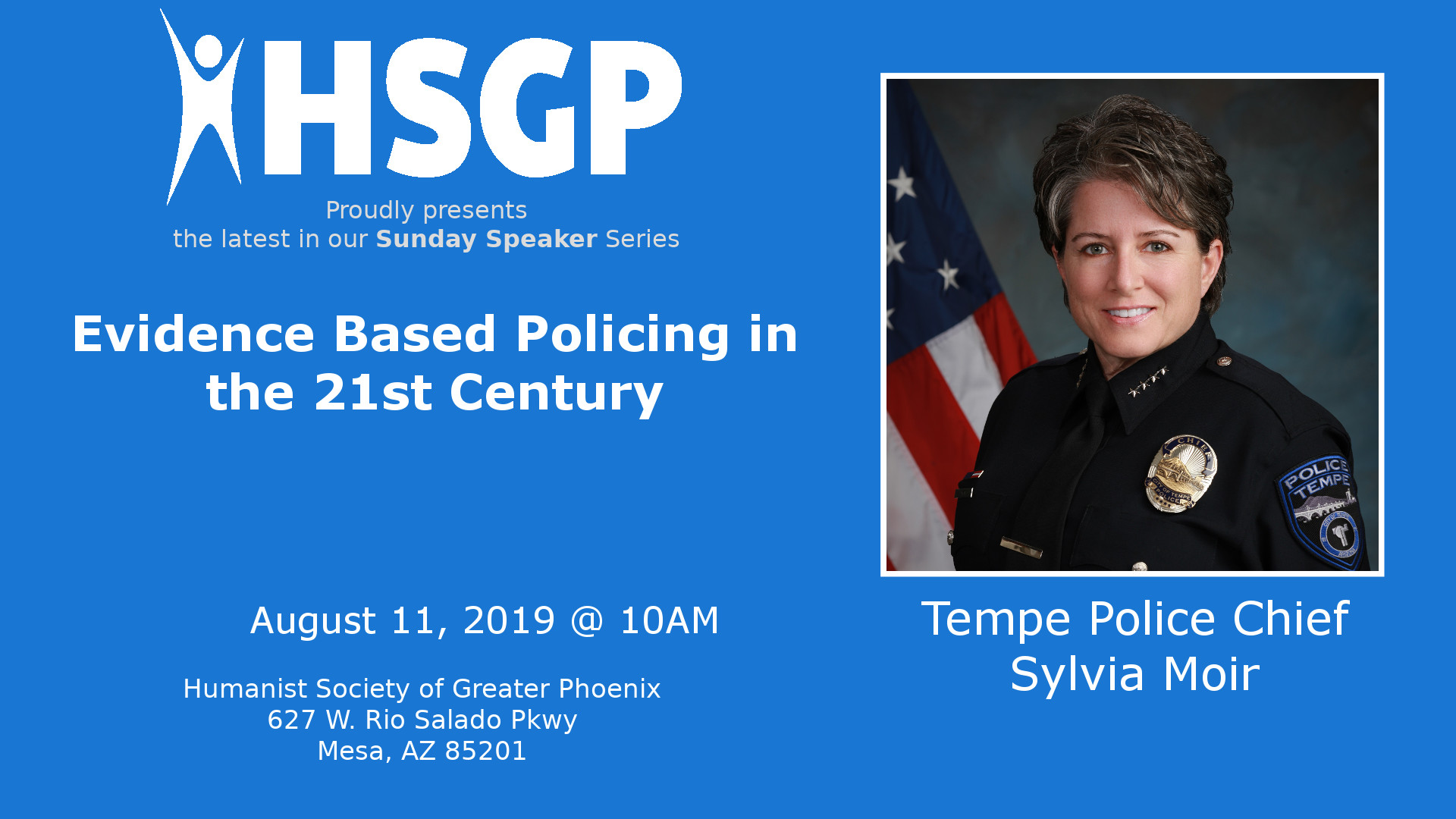 While we are all aware of the controversies regarding the use of police force, most of us are not aware of recent research that seeks to find the most effective means of crime prevention. Such research indicates that we can have a police force that works to prevent crime while, at the same time, works to respect and be respected by the community it serves.

Chief Moir will describe the efforts by Tempe Police Officers to engage with and include all communities while using fair and impartial policing strategies guided by the research and evidence-based practices. Sylvia will describe how she leads the efforts by her department to study the use of force and de-escalation as they carry out their very difficult mission to reduce harm and to build trust in Tempe. She will offer insights on how the work in Tempe is guided, delivered, and evaluated. During this presentation, she will also provide a fresh glimpse into the time tension between rapid change in policing and sound academic research. Sylvia looks forward to answering your questions as she enjoys interacting with inquisitive people.
 
The meeting is free and open to the public. Doors open at 9:00 am for socializing with an optional Continental breakfast available for a $5 donation. The meeting begins at 10:00 am.
A Children's Program is available during the Speaker Meeting. Please see the HSGP Meetup for the Children's Program at this meeting for more information and to RSVP with the number of children attending.
Need Accessibility Options? Send an email to president@hsgp.org with Accessibility Options in the subject line and let us know about your needs.
Please consider volunteering to help make this event possible. Click on the SignUp Genius button below for a list of volunteer opportunities.
When
August 11th, 2019 10:00 AM through 12:00 PM
Location
ONLINE




Mesa

,

AZ

85211




United States