Making America Great Again: Is Trump's Interpretation of the Constitution the Way to Go?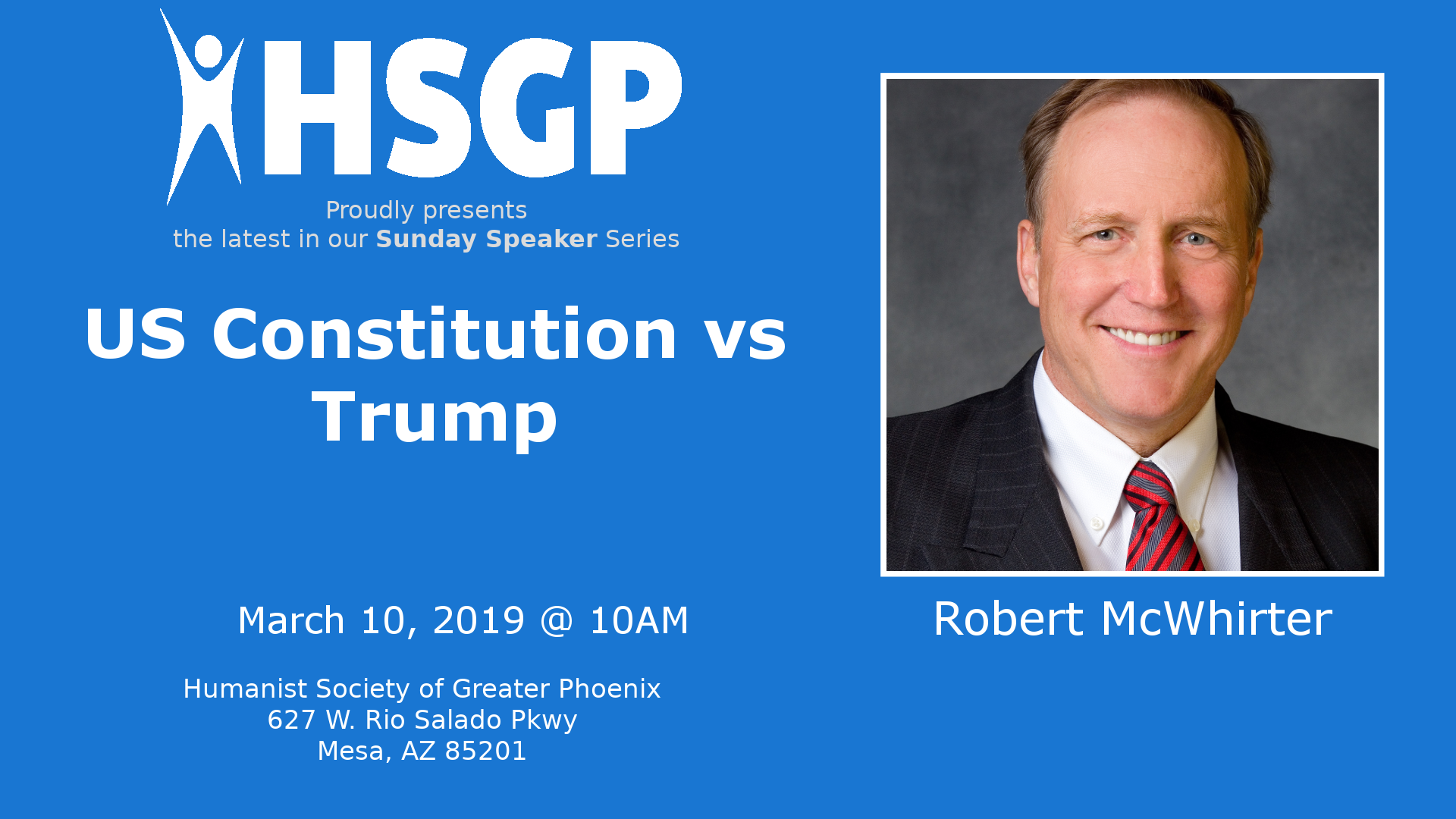 Attorney and Bill of Rights expert, Robert McWhirter, leads a presentation and question-and-answer session about what the Constitution really says about what Trump wants to do.

How does the 18th-century language of our Constitution play out against the language of Donald Trump's Twitter account? Is Donald Trump the first to attack the press? What does the Constitution allow Donald Trump to do with freedom of religion? Can Donald Trump really punish somebody for burning the American flag or take away their citizenship? Are there really 12 articles of the Constitution that Trump "fully supports." Is a ban of Muslims coming into the country Constitutional? Can a President have a conflict of interest and just what the heck is an emolument? Can the President fire an FBI Director? We will discuss all of these and more as we go through the history and meaning of the United States Constitution.

Copies of McWhirter's book Bills, Quills, and Stills will be available

The meeting is free and open to the public. Doors open at 9:00 am for socializing with an optional Continental breakfast available for a $5 donation. The meeting begins at 10:00 am.
A Children's Program is available during the Speaker Meeting. Please see the HSGP Meetup for the Children's Program at this meeting for more information and to RSVP with the number of children attending.
Need Accessibility Options? Send an email to president@hsgp.org with Accessibility Options in the subject line and let us know about your needs.
Please consider volunteering to help make this event possible. Click on the SignUp Genius button below for a list of volunteer opportunities.
March 10th, 2019 10:00 AM through 12:00 PM
627 W RIO SALADO PKWY




HUMANIST CENTER




MESA

,

AZ

85201-4009




United States