Each meeting will consist of guided discussions centered on one video from the Crash Course YouTube Channel, Philosophy playlist.
At this meeting we will be discussing the ninth video, Anselm and the Argument for God.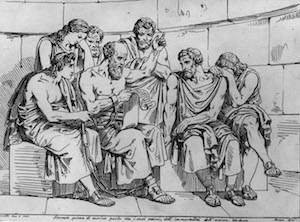 The videos are short introductions to the topic and the playlist can be viewed here.
BYOB
Event leader Jim Barrows jim.barrows@gmail.com
June 25th, 2017 6:00 PM through 9:00 PM
ONLINE
https://zoom.us/j/4899985051
AZ
United States