Darwin Day Luncheon Presented by Annual Darwin Day Luncheon
Join us to celebrate the 208th anniversary of Charles Darwin's birth in 1809. Let's dine together in celebration of our common ancestry with fish and dinosaurs and vegetables!
Starting time is Noon with Appetizers and Beverages. Feel free to bring adult beverages. Lunch will be served when it is ready. In the meantime we'll play some games, give away some prizes and share some conversation.
Menu:
Primordial Soup, Grilled Fish, Rotisserie Chicken, Vegetables, Bread, Dessert
Suggested Prices:
"Worms"*: $20 per hungry adult
"Down House": $15 per light eater
"HMS Beagle": $10 per child 6-12
"Barnacle": No charge for children 5 and under! (Yes: we have high chairs!)
Volunteer on SignUp Genius to set-up, prepare food, grill fish, replenish the table, clean-up, and have fun with the children.
Darwin Day Lunch
Who would like to be the exalted Grillmeister? Make a comment when you RSVP, then bring your apron and chef's toque to the party.
Want to pay in advance?
Click here to make a One Time Payment
and make a note under "other". This will not be tax deductible for that portion that is the value of the meal.
*The Formation of Vegetable Mould through the Action of Worms, with Observations on their Habits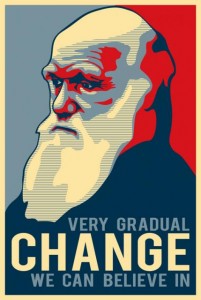 When
February 12th, 2017 12:00 PM through 2:00 PM