Annual Winter Solstice Celebration & FUNdraiser Presented by Annual Solstice Celebration
Join us for the annual Winter Solstice Celebration.
5 PM Doors Open
We'll start with a potluck dinner. Don't like to cook? You may opt out with a $10 donation. Some beverages provided but feel free to BYOB.
In support of our community center there will be a bake sale, a silent auction, a tag sale and raffles. We will be able to accept credit cards, but cash and checks are also welcome.
6 PM Official Welcome
Once the food fight has settled down, we'll proceed with the installation of next year's officers and the presentation of the Helen Goldsmith Award.
7 PM Raffles and Games and Dancing
We'll draw the big winner for the 50-50 raffle, then continue drawing for numerous other prizes including T-shirts, floral centerpieces (made by our Girl Scout Troop!), books and other items.
Dancing with DJ Alex will commence on the patio.
Long time member Art will set up his telescope for some star gazing in a dark part of the yard.
Instigators will get some board games going in the main room.
Children will run amok and possibly be coaxed into doing a craft or playing a game.
8 PM Silent Auction Ends
Get your bids in on a variety of fine arts and services.
This will be a very fun event!
Volunteer options will be posted on SignUp Genius when they are determined. Check them out at
Have something good for auction?
Please see the Meetup for the preparation event on Friday, December 16th (the day before this event). It is at
www.meetup.com/Humanist-Society-of-Greater-Phoenix/events/235694485/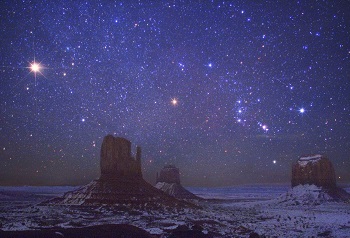 December 17th, 2016 5:00 PM through 7:00 PM