Darwin Day Luncheon Presented by Annual Darwin Day Celebration
During the month of Charles Darwin's birthday, we'll dine together in celebration of our common ancestry with fish and dinosaurs!
Starting time is Noon with Appetizers and Beverages. Feel free to bring adult beverages. Lunch will be served when it is ready. In the meantime we'll play some games, give away some prizes and share some conversation.
Menu:
Primordial Soup, Grilled Fish, Rotisserie Chicken, Vegetables, Bread, Dessert
Suggested Prices:
$20.05 per premium meal*
$16.87 standard price
$8.13 per child 6-12
-$2.73 for children 5 and under! (Yes: credit for bringing little people: we have high chairs!)
* Premium meals come with the right to snap your fingers at whippersnappers and demand that your drink be refreshed or your plate be cleared. I'm not saying those things will happen, but you can snap to your heart's content.
(Bonus points for those who figure out the significance of the pricing numbers. This year they are related to significant scientific events or phenomena rather than birthdays. We are doing this again in spite of the protestations of the cashiers. Please bring exact change or round to the nearest dollar.)
* * * * * * *
VOLUNTEER HERE to set-up, prepare food, grill fish, replenish the table, clean-up, and have fun with the children. Who would like to be the exalted Grillmeister? Make a comment when you RSVP, then bring your apron and chef's toque to the party.
***HUGE TRAFFIC ALERT***THIS IS RACE DAY FOR THE PHOENIX MARATHON AND IT GOES RIGHT BY THE COMMUNITY CENTER***
You must use eastbound Rio Salado Parkway and turn right into the parking lot or plan on parking on Cherry. Dobson Road is your best exit from Loop 202. University Drive is your best bet from Loop 101. Alma School Road will be closed between Rio Salado Parkway and Loop 202. Use Cherry or Extension Road from University Drive from the south.
The marathon route (which starts at Usery Pass Road and cannot be crossed except on the Red Mountain Freeway) is west on Brown, south on Date, west on Rio Salado Parkway, north on Alma School, then west on Bass Pro Drive to the finish line in Mesa Riverview. Note that if you have to go around the block from the community center to drop off or pick up others, use Vineyard to 6th Street to Cherry. Traffic restrictions will be lifted by 1:30 PM.
***Plan ahead: look at a map***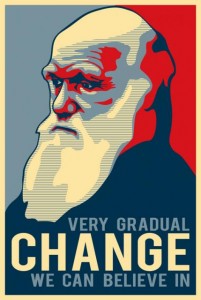 When
February 27th, 2016 12:00 PM through 2:00 PM