Darwin Day Lecture: Lee Dugatkin at ASU Tempe Presented by Humanities Project Monthly Cultural Presentation & Meeting
(POETRY FEST WAS SCHEDULED FOR THIS DATE, BUT IT HAS BEEN POSTPONED TO FRIDAY, MARCH 11, 7PM AT HSGP)
Humanities Project Monthly Cultural Presentation & Meeting
Darwin Day Lecture: Lee Dugatkin
The Evolution of Goodness, Justice and Empathy
We humans often display acts of kindness and generosity. As it turns out, nonhumans are also good to one another, sacrificing to help those around them. But why? Why do both humans and animals show such altruistic, self-sacrificial behavior? Scientists and philosophers have long pondered these questions. In a fast-moving, action packed talk, I will bring us up to date on what we know and what we don't know about the roots of goodness by focusing on both the fascinating history of this subject, which includes true stories that are the stuff of movies, and the latest, cutting edge research in the field of evolution and behavior, including my own work on altruism.
Dr. Dugatkin is a Professor and Distinguished University Scholar in the Department of Biology at The University of Louisville. His main area of research interest is the evolution of social behavior. His lab studies the evolution of cooperation, the evolution of aggression, the interaction between genetic and cultural evolution, the evolution of antibiotic resistance, and the evolution of risk-taking behavior. Dr. Dugaktin has spoken at over 125 universities, written 150 articles on evolution and behavior, and authored two widely-used textbooks including: Principles of Animal Behvaior and Evolution.
Biodesign auditorium B105
Lecture Begins at 5:30pm, Reception to follow at 6:30pm.
This is a free event, but you must RSVP with ASU. Please go to Meetup at http://www.meetup.com/Humanist-Society-of-Greater-Phoenix/events/225402617/?eventId=225402617, where you can RSVP to ASU and to us.
Mike Franklin will be at the entrance of the auditorium (NORTHEAST corner of the building) a little before 5:30. If you run late, go ahead in and we will see you inside.
Afterwards, some of us plan to go to dinner somewhere nearby. You are invited to join us.
***We previously scheduled Poetry Fest for this date, but we couldn't pass up this very interesting and meaningful talk. We apologize for any inconvenience, and we dearly hope that those who signed up will be able to come on March 11 instead.
The HSGP Humanities Project holds free and open meetings on the 2nd Friday of each month at 7pm at HCC. The majority of the evening is given over to one or more of our HSGP members or guests, to share with us some aspect of arts & humanities that they are passionate about!
Throughout the year we will invite you to join us at free or inexpensive excursions to various arts & humanities events around the Valley.
We are committed to bringing outstanding people from the world of humanities to present to HSGP at least once per year at the Sunday Speaker Meetings.
Meet Mike Franklin by the entrance to the auditorium, which is at the Northeast corner of the building.
Your HSGP Humanities Project Committee.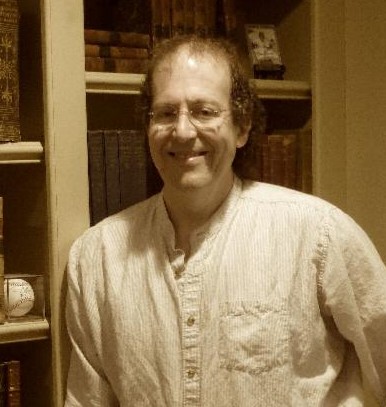 February 12th, 2016 5:30 PM through 7:30 PM
627 W RIO SALADO PKWY




MESA

,

AZ

85201-4009




United States