HSGP member and activist attorney Dianne Post will discuss her recent visit to Cuba.
Attorney Dianne Post spent 10 days in Cuba from March 1-10. Changes are underway in spite of challenges and they are dealing with racism, sexism and homophobia openly. Come and hear about what is happening on the "forbidden island" with slide show, photos and movie clip.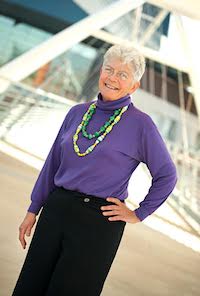 Dianne Post has been an attorney for over 37 years. For 18, she practiced family law in the Phoenix area representing battered women and molested children in family and juvenile court. Since 1998, she has been doing international human rights work mainly in gender-based violence. She has lived in five countries and worked in fourteen. She is the coordinator for the Central Arizona National Lawyers Guild and legislative liaison for State NOW. She has written and published widely both legal and popular articles. In 2016 she was named one of the top pro bono lawyers in Arizona, and in 2017 she was a recipient of the City of Phoenix Martin Luther King Living the Dream award.
The meeting is free and open to the public. Doors open at 9:00 am for socializing with an optional Continental breakfast available for a $5 donation. The meeting begins at 10:00 am.
A Children's Program is available during the Speaker Meeting. Please see the HSGP Meetup for the Children's Program at this meeting for more information and to RSVP with the number of children attending.
Need Accessibility Options? Send an email to president@hsgp.org with Accessibility Options in the subject line and let us know about your needs.
Please consider volunteering to help make this event possible. Click on the SignUp Genius button below for a list of volunteer opportunities.