What is Libertarianism? Presented by Inquiring Minds Discussion Group
What are libertarian tenets?
How would libertarians handle the common issues of education, economics, crime, health care, etc.?
Historically, what societies have been closer to libertarianism and what were the results?
What are the practical considerations of living in a libertarian society? Do people have to share some common perspectives/ideals?
wikipedia link on libertarianism
Ron Paul discusses Libertariaism
Come and help figure out the real questions and some possible answers. We might even have a libertarian or two present.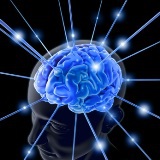 January 3rd, 2015 9:30 AM through 11:30 AM