The Big Picture: On the Origins of Life, Meaning, and the Universe Itself Presented by Video Presentation: Sean Carroll on The Big Picture
Join us to view a video featuring Sean Carroll discussing topics from his recent book The Big Picture: On the Origins of Life, Meaning, and the Universe Itself. Comments and discussion to follow.
Already internationally acclaimed for his notions in modern physics, Sean Carroll is one of the greatest humanist thinkers of his generation as he brings extraordinary intellect to our deepest personal questions. Where are we? Who are we? Are our emotions, beliefs, hopes and dreams ultimately meaningless in the void? Does human purpose and meaning fit into a scientific worldview? Carroll's presentation of the scientific revolution from Darwin and Einstein to the origins of life, consciousness, and the universe is unique. He shows how an avalanche of discoveries in the past few hundred years has changed our world and what really matters to us.
"Weaving the threads of astronomy, physics, chemistry, biology, and philosophy into a seamless narrative tapestry, Sean Carroll enthralls us with what we've figured out in the universe and humbles us with what we don't yet understand. Yet in the end, it's the meaning of it all that feeds your soul of curiosity." –Neil deGrasse Tyson, host of Cosmos: A SpaceTime Odyssey
Carroll is a theoretical physicist at the CalTech and received his PhD from Harvard. Recently, he has worked on the foundations of quantum mechanics, the arrow of time, and the emergence of complexity.
The meeting is free and open to the public. Doors open at 9:00 am for socializing with an optional Continental breakfast available for a $5 donation. The presentation begins at 10:00 am.
Please consider volunteering to help make this event possible. Click on the SignUp Genius button below for a list of volunteer opportunities.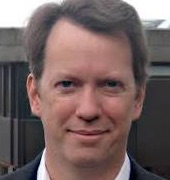 October 9th, 2016 10:00 AM through 12:00 PM