One for the Books Presented by Book Club
Join us to discuss "One for the Books" by Joe Queenan.
from Amazon.com
Queenan examines the entire culture of reading and what books really mean in people's lives today. What does it suggest if a person has no books displayed in his living room? Can an obsession with reading prove detrimental to one's well being? How useful are covers in selling books? Queenan's many fans–as well as anyone who loves books and reading–will want to join him on his unforgettably funny and moving journey.
HSGP will benefit if you purchase this book through the Amazon Smile program. Click on the image below.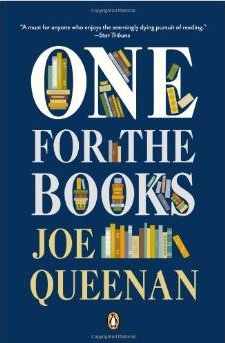 August 22nd, 2015 10:00 AM through 12:00 PM