A Catholic, an Atheist and an Anti-cleric provide three different answers to important moral questions and dilemmas.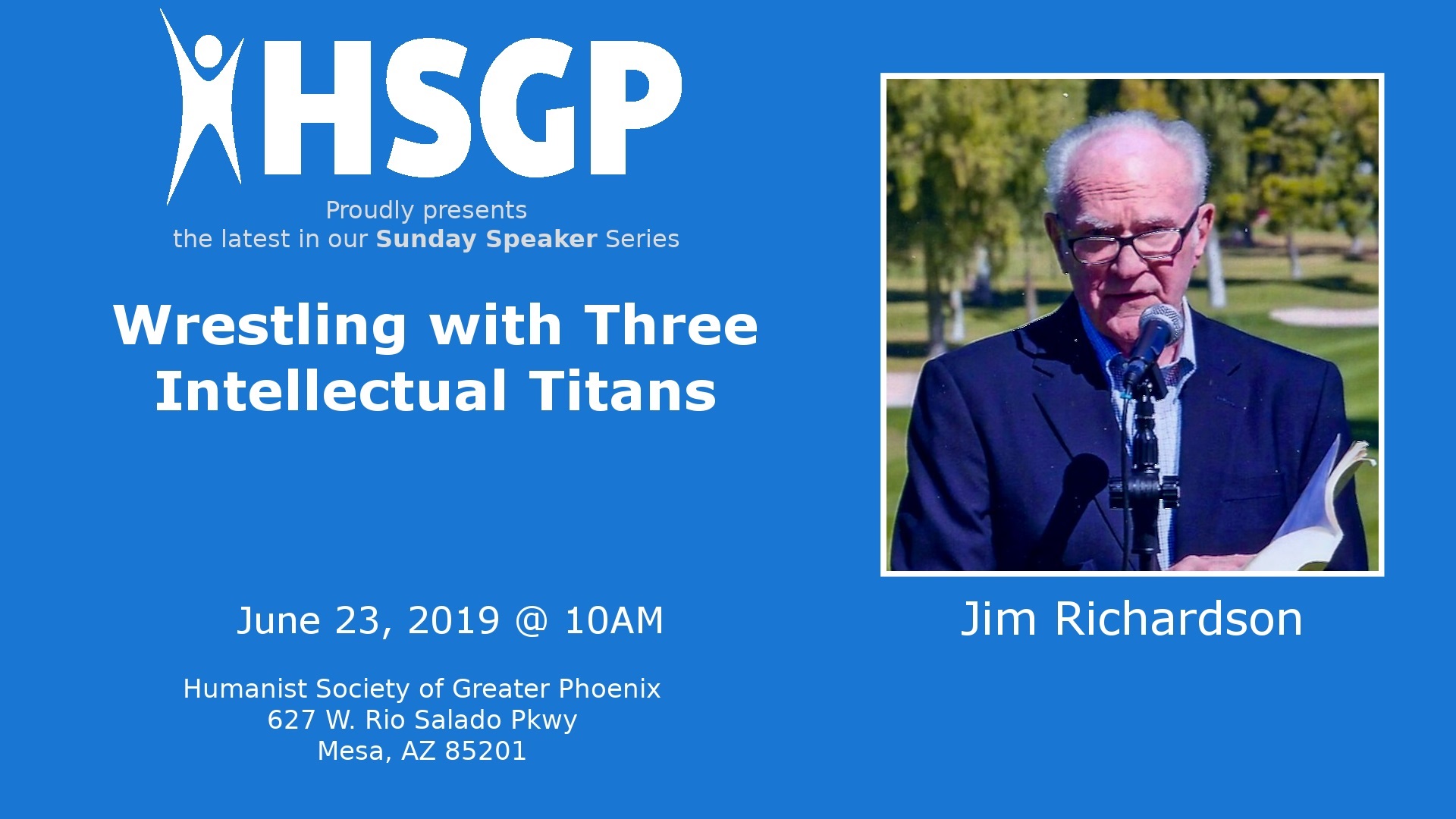 Member and former history teacher for over forty years, Jim Richardson will consider the moral and political philosophy of three important North American thinkers: Charles Taylor, a Canadian, and two Americans, Richard Rorty and Ronald Dworkin.

Taylor is a practicing Roman Catholic who thinks that the characteristic philosophical approaches such as utilitarianism and neo-Kantianism, concentrate too exclusively on what we ought to do while ignoring what we should be and love. Thus, Taylor argues that we should be lovers of God. Although, as a Humanist, our speaker rejects this position, Taylor is included in the discussion because, as argued by John Stuart Mill and John Rawls, we must read the best proponents of ideas we oppose, not the most idiotic, as debaters are wont to do. ideas that are not tested soon become lifeless and routine.

An atheist, Ronald Dworkin looked to Kant and Rawls for ideas on how best to promote the dignity of all humans. Dworkin was a practicing lawyer, legal professor and philosopher before he published his magnum opus, Justice for Hedgehogs. Interestingly, in a small book published posthumously, Dworkin noted that he thought it possible to be a religious atheist.

Richard Rorty, who disliked militant atheism, considered himself more anticlerical than antireligious. Still, he did not want any attempt at religious influence on public policy. Rorty took his inspiration from the American Pragmatists, especially John Dewey, while also holding that each of us could pursue happiness in our own way, so long as that did not impair others' pursuits of happiness.

Wrestling with these three intellectual titans has kept Jim off the streets and out of the bars.
The meeting is free and open to the public. Doors open at 9:00 am for socializing with an optional Continental breakfast available for a $5 donation. The meeting begins at 10:00 am.
A Children's Program is available during the Speaker Meeting. Please see the HSGP Meetup for the Children's Program at this meeting for more information and to RSVP with the number of children attending.
Need Accessibility Options? Send an email to president@hsgp.org with Accessibility Options in the subject line and let us know about your needs.
Please consider volunteering to help make this event possible. Click on the SignUp Genius button below for a list of volunteer opportunities.
When
June 23rd, 2019 10:00 AM through 11:30 AM
Location
ONLINE




Mesa

,

AZ

85211




United States