Crochet Sleeping Mats for the Homeless Presented by Service Outreach - Crochet Sleeping Mats
Anita is leading this wonderful project on the 2nd Saturday of each month (except December).
Bring your plastic grocery bags. The only bags we can use are the ones they put your groceries in at the register.
For those of you who have attended my previous classes, please bring the crochet hook that you bought from Anita. If you have a 10mm or 11mm hook, please bring it. Anita will have hooks to sell to those who don't have one.
If any previous class attendees have finished or partially done mats, please bring them.
In addition to your Meetup RSVP, please also RSVP to Anita at anita.romanowski@hsgp.org.
See you there,
These are very useful items for people who must sleep on the ground.
Feel free to bring your beverage of choice and if you'd like to share some snacks, it's always appreciated!
Thank you!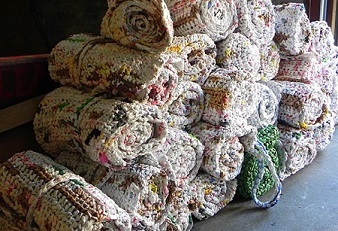 When
September 9th, 2017 10:00 AM through 12:00 PM