We answer National Day of Prayer with Secular Week of Action! Be sure to click on the SignUpGenius links in the description to sign up to purchase needed items and/or to volunteer to help out.
National Day of Prayer? No, thank you. We prefer a Secular Week of Action!

HSGP is all-in with a service project to help Asylum Seekers who are stopping here in Phoenix just long enough to arrange for travel to their host homes somewhere in the US. If you wish to help, please sign up on SignUpGenius (links in description below).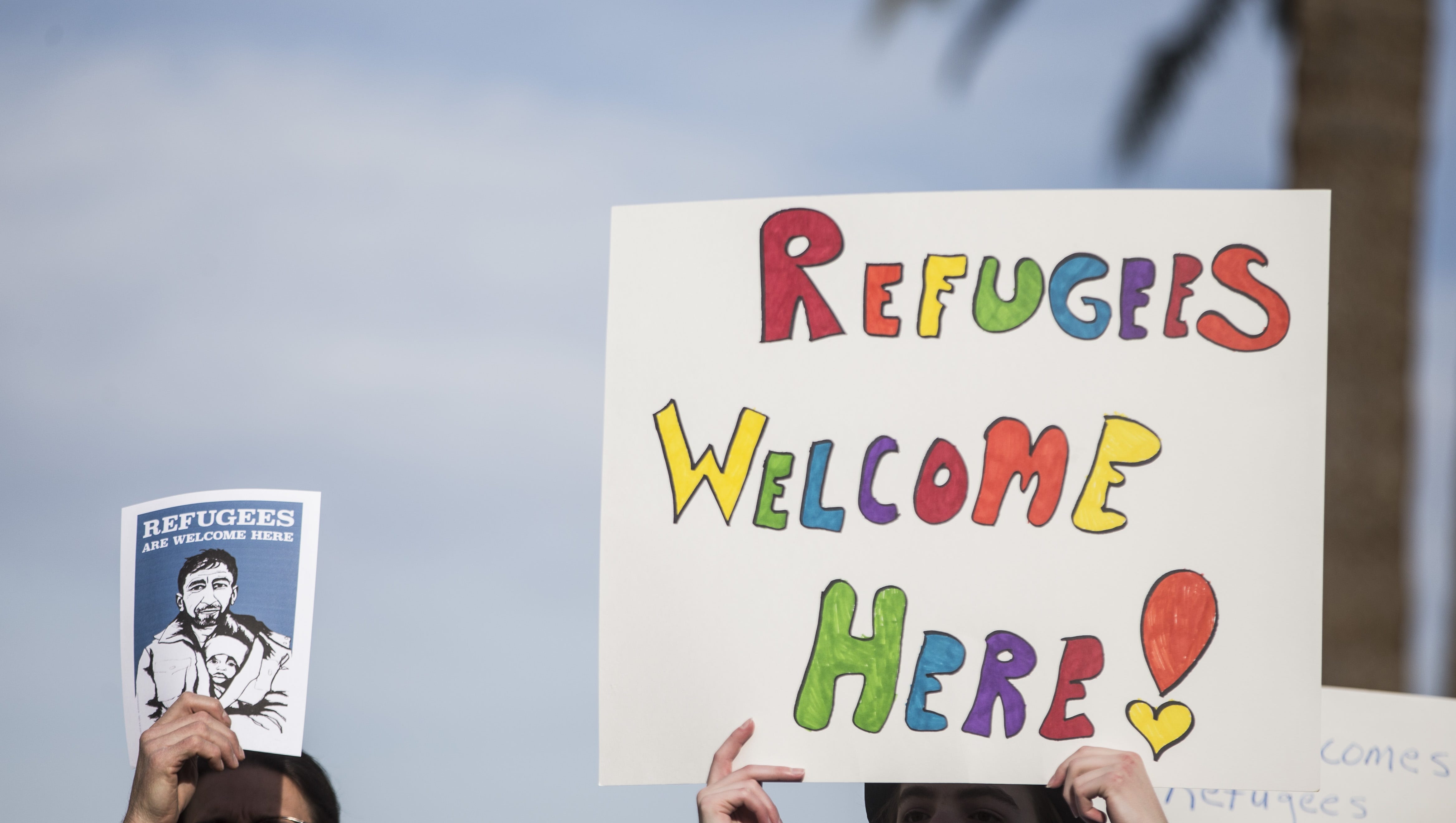 Secular Week of Action 2021: Asylum Seekers Service Project
You are invited to participate in HSGP's service project for Secular Week of Action 2021. We have chosen the privilege of serving asylum seekers as they make their way to their host homes while waiting for their court dates. The plan is to gather donations of needed items, pack them in zip bags and deliver to 100 Angels for distribution at the Phoenix IRC Welcome Center.

HOW CAN YOU PARTICIPATE IN HSGP'S SECULAR WEEK OF ACTION? Sign up for one or more of these options:

1. 1. Purchase small items from a list of what's needed, and deliver them to HSGP Humanist Center on:
May 5 - 2pm to 6pm
May 6 - 8am to 12pm
May 7 - 11am to 3pm
*Go to SignUpGenius Wish List to select items you will purchase: Asylum Seekers Wish List

(Need someone to pick up your donations? Contact Kathy at k.pettycrew@gmail.com.)

2. We need 5 volunteers to pick up donations (May 5, 6, 7) from people who are not able to deliver to the Center themselves.
*Go to SignUpGenius to volunteer:
Service Project Volunteer Sign-up

3. On Sat, May 8 (9AM - Noon), help fill zip bags with donated items so they are ready to give to asylum seekers. Our goal is to fill 100+ bags. (Max 12 volunteers, fully vaccinated for Covid-19, wearing masks, socially distanced.)
*Go to SignUpGenius to volunteer:
Service Project Volunteer Sign-up

4. Prefer to donate money to this cause? You may deliver checks to the HSGP Center (made out to "100 Angels" or "All Hands AZ"), or you may donate online at
https://www.gofundme.com/f/all-hands-az?utm_source=facebook&utm_medium=social&utm_campaign=fb_co_shareflow_w&fbclid=IwAR3LwIhrGPX3Ha4l70AiPIBhlteOh2q138_msnLJvYUvoyn_nfgJjWToqM0

Below is some information about some of the "collective of organizers and volunteers" who have been doing a fantastic job of welcoming and supporting people arriving in Arizona to seek asylum, after long, arduous journeys to escape intolerable conditions in their home countries.

From the All Hands AZ website (You may recall Jen Buck, who spoke to us at the Center about this not too long ago.): "All Hands AZ is a collective of organizers and volunteers who are supporting the asylum seekers and migrants traveling from Central America*. These people have been granted legal temporary asylum by Homeland Security and are being released to their families in order to pursue their asylum case in front of a judge. They are officially lawfully "documented" aliens and we are committed to helping them in their final steps toward their American Dream."
(*In 2021, migrants are arriving from Venezuela, Brazil, Cuba, and some African countries.)
http://allhandsaz.org/#:~:text=All%20Hands%20AZ%20is%20a,in%20front%20of%20a%20judge.

Upon arrival in Phoenix, asylum seekers check in at the IRC Welcome Center (formerly Ann Ott School).
https://www.rescue.org/article/inside-welcome-center-asylum-seekers-us
When
May 5th, 2021 2:00 PM through May 8th, 2021 12:00 PM
Location
627 W RIO SALADO PKWY




MESA

,

AZ

85201-4009




United States