Welcome to a special Humanities Project with Jennifer!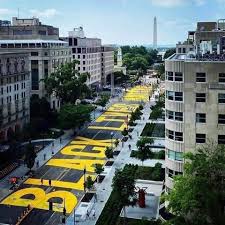 I am inspired by the mural that Mayor Bowser had painted along the newly re-named Black Lives Matter Parkway in Washington DC.

So...
let's make a chalk mural at the Humanist Center expressing our solidarity with our black brothers and sisters!

OR...
if you are not comfortable going out, what with the coronavirus and the heat, you can make and submit a poem, story, essay, photo, painting, or drawing to express your feelings.

We will finish the mural and receive all submissions of your art/words by this Friday afternoon, June 12. We will reveal the mural and post all the submissions at 7PM that day.

Chalk Mural Info:
The plan is to put a graphic on the side of the Center that faces the driveway. It will be a fist with a heart around it. On the block wall on the other side of the driveway, will be a graphic of the words "All lives can't matter until black lives matter", along with the names of black people who were killed by police, and other information. We will use tempera paint and soft pastel chalk, which is easy to wash away.
I will go on Tuesday and prep the spaces, so that we will be able to get the mural finished as early as possible on Friday.
Masks are required and we must do our best to keep some distance between us. We will have cold water, snacks and a shade tent, plus we have the center for restrooms and A/C.

Art / Words submissions:
Send me your words and/or images with comments/explanations by email to: jennifer.white@hsgp.org, Deadline 6PM Friday.

On Friday at 7PM I will post pictures of the mural and your Art/Words submissions to Facebook and the HSGP website.

Feel free to contact me with any questions!
The HSGP Humanities Project holds free and open meetings on the 2nd Friday of each month at 7pm. The majority of the evening is given over to one or more of our HSGP members or guests, to share with us some aspect of arts & humanities that they are passionate about!
We are committed to bringing outstanding people from the world of humanities to present to HSGP at least once per year at the Sunday Speaker Meetings.
Your HSGP Humanities Project Committee.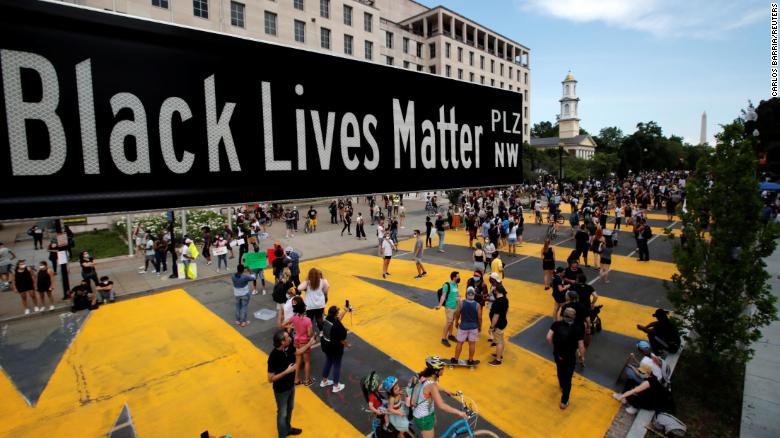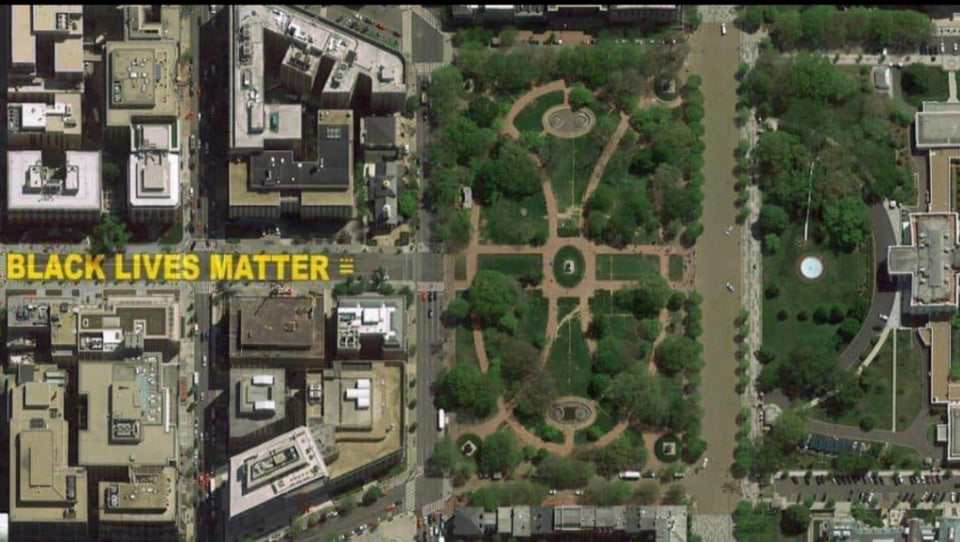 When
June 12th, 2020 6:00 AM through 12:00 PM
Location
ONLINE




Zoom: https://zoom.us/j/535462070?pwd=UGJBOXRYcTF2SXJMb01RNTdvM2Y2QT09


YOUTUBE: https://www.youtube.com/channel/UCOw8Sl1yofrwRuGUYS_OOOA


AZ




United States