Community builder John Pattison will talk about how Strong Towns grew from a blog into an international movement that is changing how North American cities are built.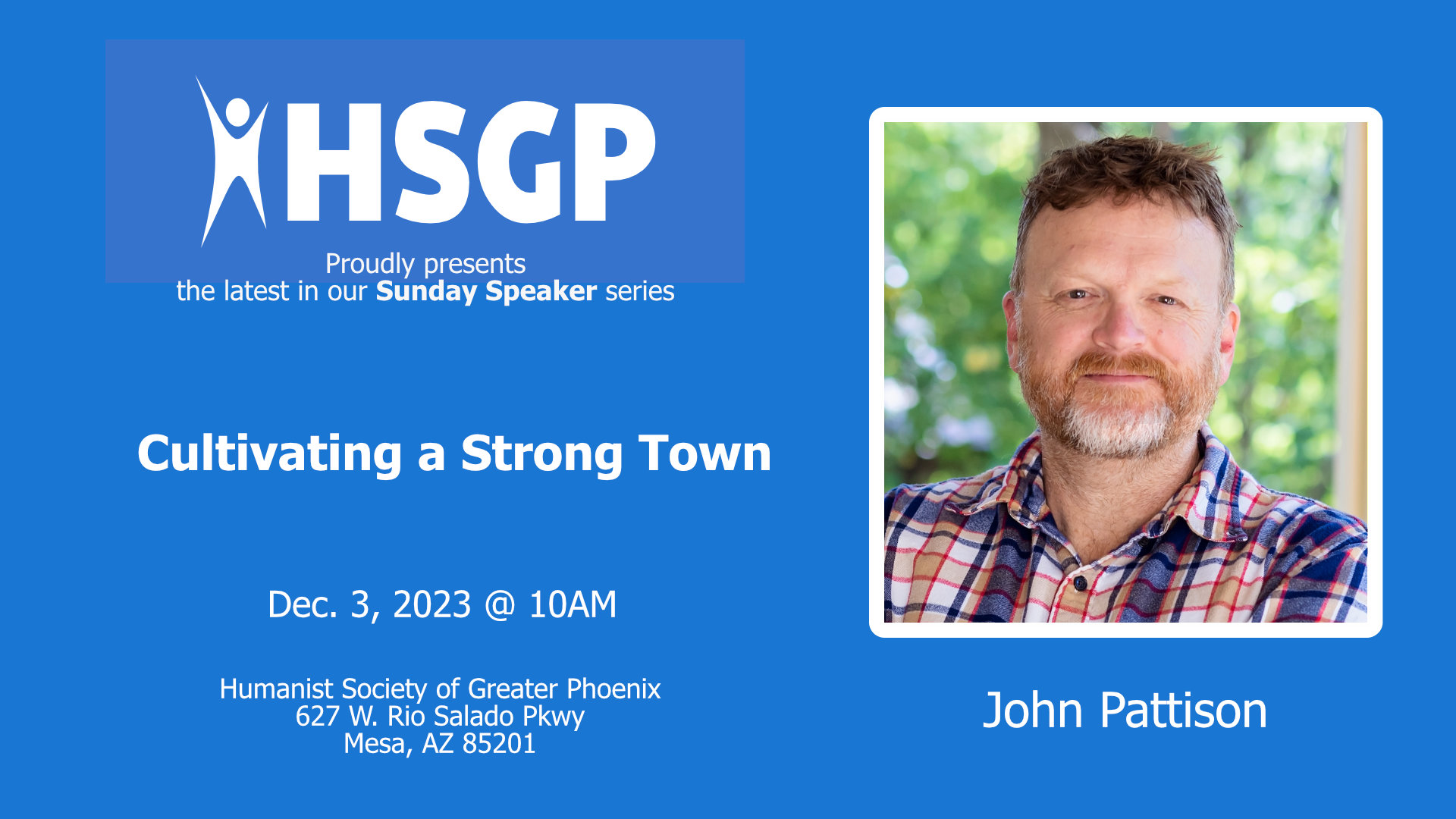 Sunday Speaker Topic:
Cultivating a Strong Town
Description:
Drawing on his experience working with nearly 200 local Strong Towns groups, John will discuss the spirit of the amateur, the virtues of ignorance, and how you can kick start a grassroots revolution for change in your own neighborhood.
Bio:
John Pattison is the Community Builder for Strong Towns. In this role, John has helped local leaders in nearly 200 towns and cities start and run local Strong Towns groups called Local Conversations. He is the author of two books, most recently Slow Church, which takes inspiration from Slow Food and the other Slow movements to help faith communities reimagine how they live life together in the neighborhood. John is also co-host of The Membership, a podcast inspired by the life and work of Wendell Berry, the Kentucky farmer, writer, and activist. John is especially passionate about the ways neighbors come together as co-creators of their places. This includes the "Neighborhoods First approach" to strengthening communities, which uses small, incremental investments to address observed, real-life struggles and opportunities in the neighborhood. It also includes radical experiments in intentional living: John and his family co-live with another family in Silverton, Oregon. Right across their property line is an 11-cottage co-housing community founded by friends who are also Strong Towns members.
Please Note:
Doors open at 9:00 am for optional buffet breakfast ($5 donation) and socializing. Speaker program begins at 10:00 am.
Important: $5 breakfast fee waived for awesome humans bringing in food to share!
If you can help with set-up, clean-up, and/or by bringing a breakfast casserole, please go to SignUpGenius HERE
A Children's Program is available during the Speaker Meeting. Go to a separate Meetup to RSVP for your kids HERE.
Prefer to join us remotely?
YOUTUBE: You can watch live (15 second delay), or you can watch later. LINK HERE
Need help? Email humanist@hsgp.org before the day of this meeting.
The Humanist Society of Greater Phoenix presents its Sunday Speaker meetings twice a month on Sunday mornings. Meetings are free and open to the public.
**Go to our YouTube channel to see past meetings, presentations and and interviews. Please become a subscriber--it's free! LINK HERE
**We invite you to become a dues-paying member of HSGP. To become a member or make a donation, go to www.hsgp.org
When
December 3rd, 2023 from 10:00 AM to 11:30 AM
Location
627 W RIO SALADO PKWY




HSGP HUMANIST CENTER




MESA

,

AZ

85201-4009




United States