**This Event is temporarily put on hold while we search for a new host. Would you like to host it? Please let us know! communication@hsgp.org**
Let's Geography!
Topic: 
How many countries can you identify on a blank map? How many countries can you name even if you don't know right where they are? If you feel you need to brush up on some geography, come learn with us. If you already know everything, come show off. We promise to be impressed!
One evening a month we will meet to discuss a country somewhere in the world, locate it on a map, and share everything we have been able to find out about it. There's so much to learn: people, rivers, cities, language, mountains, food, customs, music, exports, politics, weather, philosophy. We'll all teach and learn together, and then we'll choose a country for next time.
Look stuff up before you come, anything at all about this month's country that interests you, so you can share what you have learned with the rest of us. If you know of any good restaurants showcasing the cuisine of Nicaragua let us know!
Hosted by Roxanne Ereth the third Thursday of each month.
Please go to our website to learn all about HSGP: http://hsgp.org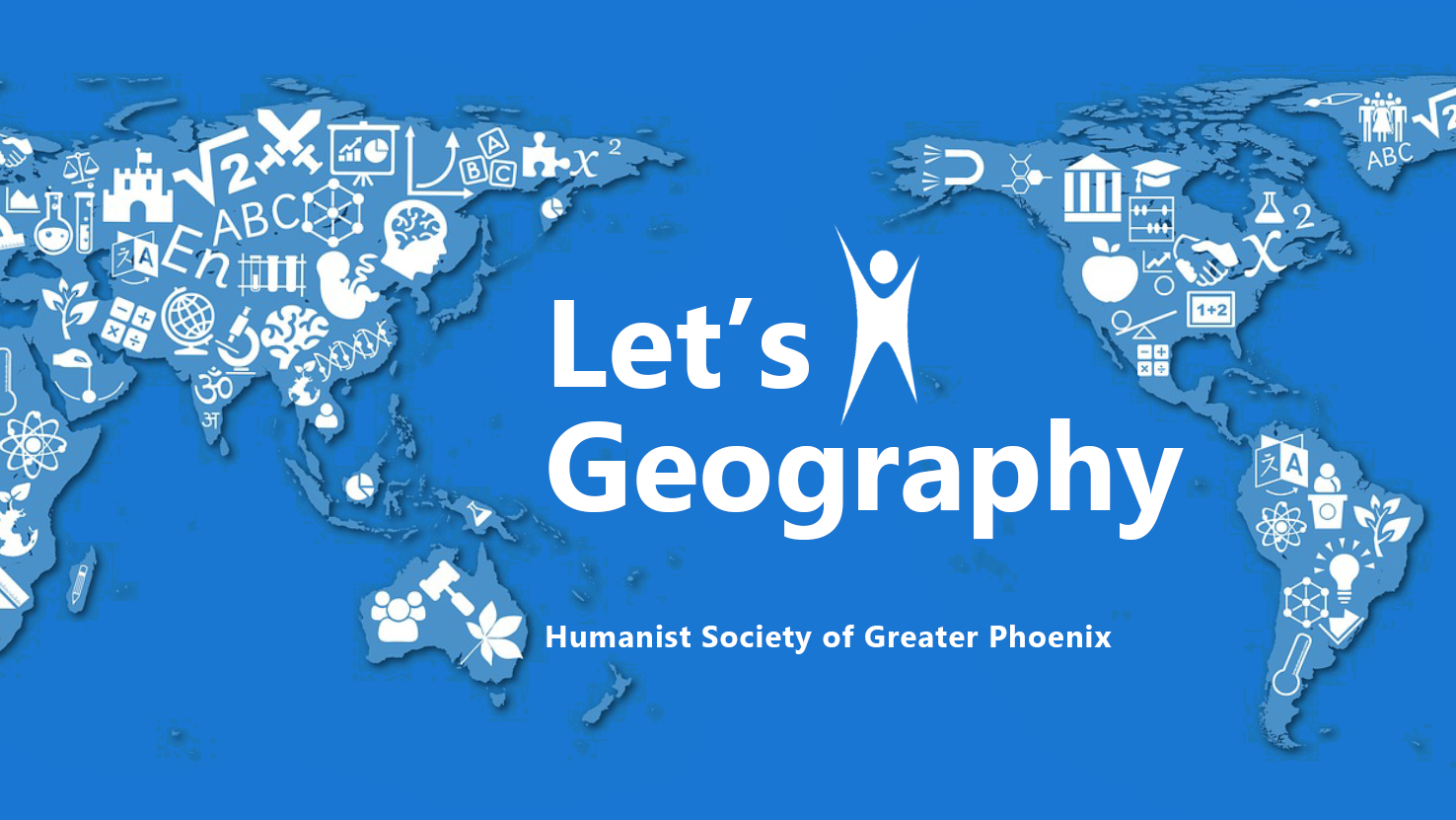 When
October 19th, 2023 from 6:30 PM to 8:30 PM
Location
627 W RIO SALADO PKWY




HSGP HUMANIST CENTER


627 W 8th Street


MESA

,

AZ

85201-4009




United States