The Colorado River is in the news these days for its lack of water. Learn what we know about how the river developed through a long span of geologic time.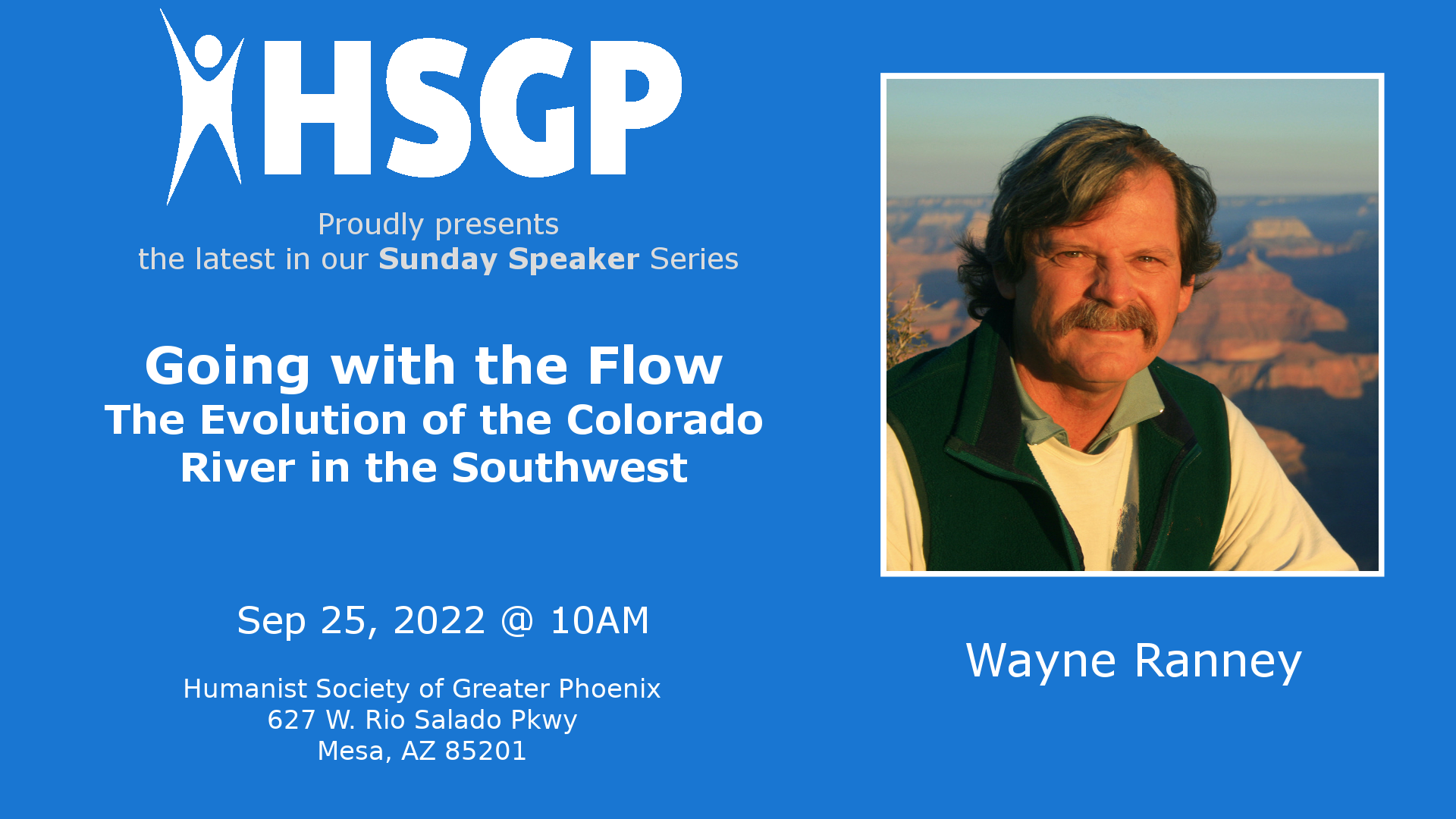 As recently as 90 million years ago, much of the Colorado River's present landscape setting was beneath sea level and there was no river. Marine fossils record this indisputable fact. shortly thereafter, around 70 million years ago, the southwest landscape began to rise, and an initial river system developed that ran from south to north, this directly opposite to the river's present-day flow direction. At this time, southern Arizona was mountainous, and the future Colorado Plateau were the lowlands that this early river flowed upon. This setting endured for about 40 million years.
Geologists lose sight of the river about this time, as climate change and continued uplift precluded the deposition of sediments that would hold evidence for it. it is not until about 11 million years ago, that the upper part of the river (in the present-day state of Colorado) was in place flowing as it does today to the southwest. The lower river however, beyond the future Grand Canyon area, was not in place until about 5 million years ago. Since a single river cannot be of two different ages, geologists first proposed in the 1960's that the modern river was born when two distinct and separate ancestors were integrated into the single river system we see today.
In this talk, we'll discuss the early history of the rivers' ancestors and the ways in which it could have possibly evolved.
Wayne Ranney is a geologist, author, and guide who has studied the evolution of the southwestern landscape for nearly 50 years. He leads geology-themed river trips through the Grand Canyon and on other southwestern rivers and is an international guide and lecturer with Smithsonian Journeys. He received both his bachelor's and master's degrees in Geology from Northern Arizona University. Wayne is the author of eleven books including "Carving Grand canyon," "Ancient Landscapes of the Colorado Plateau" and "Sedona Tthrough Time." He is also the 2021 recipient of the John d. Haun Award for landmark publications from the American Association of Petroleum Geologists. He previously received similar recognition from the Rocky Mountain Association of Geologists. he is also a co-editor and co-author of "Grand Canyon: Monument to an Ancient Earth," a book that clearly and convincingly refutes ideas that events mentioned in the bible could have shaped modern landscapes. Wayne has appeared in numerous documentaries related to the evolution and development of landscapes, including the Discovery Channel, National Geographic Channel, the History Channel, the Today Show, PBS, and Japanese and British television. Wayne lives in Flagstaff with his wife Helen and enjoys hiking, rafting, and traveling through the great southwest.
Doors open at 9:00 am for optional buffet breakfast ($5 donation) and socializing. Presentation begins at 10:00 am.
If you can help with set-up, clean-up, and/or by bringing a breakfast casserole, please go to SignUpGenius HERE
A Children's Program is available during the Speaker Meeting. Go to a separate Meetup to RSVP for your kids HERE.
Prefer to join us remotely?
Zoom Link: HERE
YOUTUBE: You can watch live (15 second delay), or you can watch later. LINK HERE
Need help? Email humanist@hsgp.org before the day of this meeting.
The Humanist Society of Greater Phoenix presents its Sunday Speaker meetings twice a month on Sunday mornings. Meetings are free and open to the public.
**Go to our YouTube channel to see past meetings, presentations and and interviews. Please become a subscriber--it's free! LINK HERE
**We invite you to become a dues-paying member of HSGP. To become a member or make a donation, go to www.hsgp.org
Thank you!
COVID-19 safety measures
Event will be indoors
The board has voted to resume all in person meetings at the Humanist Community Center, effective immediately, based on Covid Act Now recommendations, with the following requirements.
-Consider vulnerable populations
-Masking welcome where desired and appropriate
-Vaccinate as recommended
-Stay home if you are not feeling well
-Personal opinions and choices respected
The event host is instituting the above safety measures for this event. Meetup is not responsible for ensuring, and will not independently verify, that these precautions are followed.
When
September 25th, 2022 from 10:00 AM to 11:30 AM
Location
627 W RIO SALADO PKWY




HSGP HUMANIST CENTER




MESA

,

AZ

85201-4009




United States