The President, 36 governors, and 15 state legislatures have term limits. It is time to bring term limits to Congress.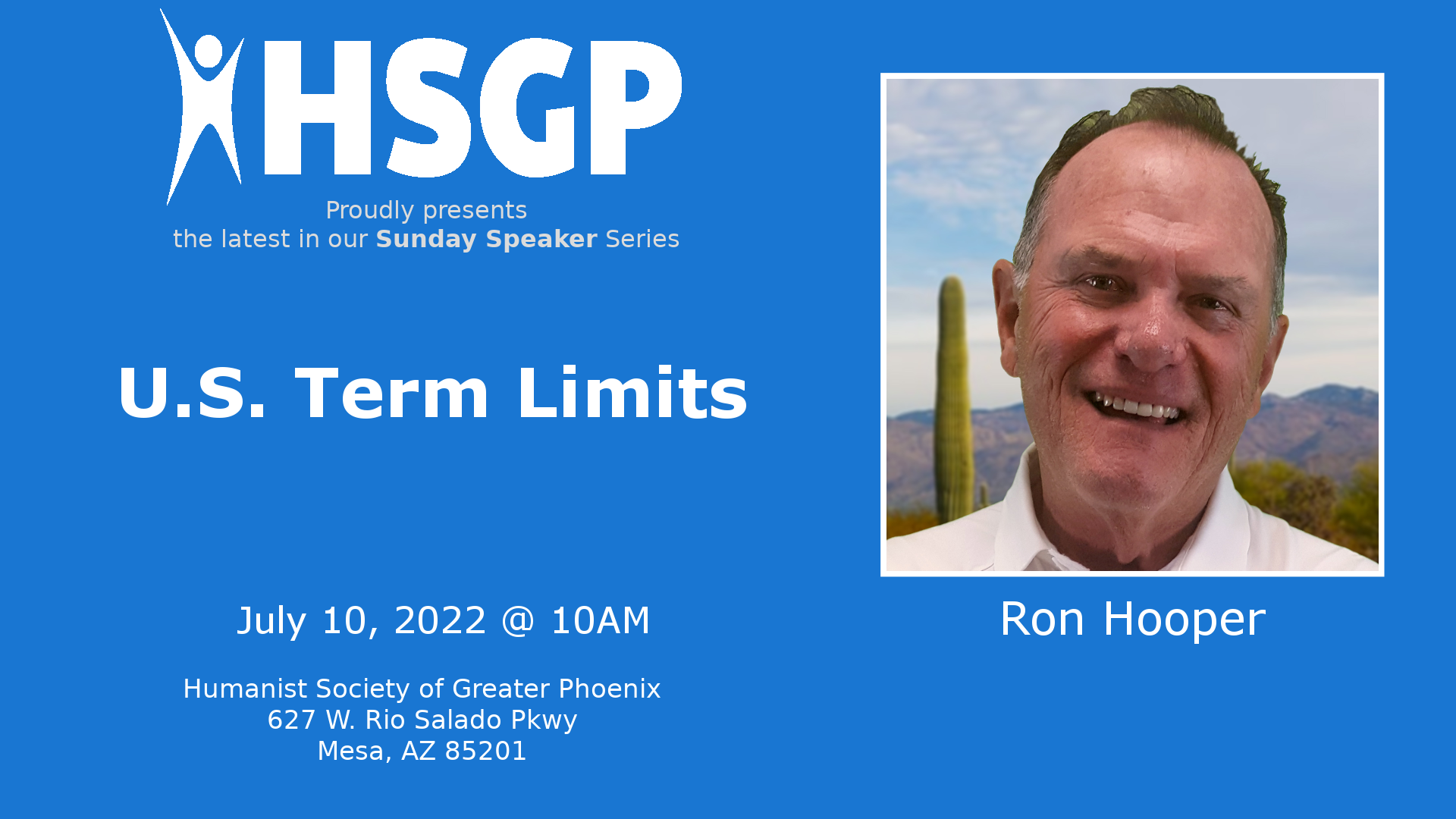 America can ill-afford a Congress that is simultaneously distant from the people and protected by the advantages of incumbency. This has resulted in a ruling class that doesn't listen to the voters, asserts power where it rightfully belongs to the states and blocks new talent from entering the system.
Ron Hooper, Western Regional Director of US Term Limits, has extensive experience building venture backed technology companies and serving on Boards of Directors and as the co-founder of both domestic and international companies. In 2015, Ron retired as a member of Cisco Systems' Business Transformation Architecture Group and moved his family to Carefree, Arizona. After watching the dysfunction in Congress, he knew he needed to do something to disrupt career politicians and joined the staff at US Term Limits
Due to the sudden increase in Covid cases, we are going back to having Sunday Speaker Meetings for the time being. Join us on Zoom or YouTube.
Zoom Link: HERE
YOUTUBE: You can watch live (15 second delay), or you can watch later. LINK HERE
Need help? Email humanist@hsgp.org before the day of this meeting.
The Humanist Society of Greater Phoenix presents its Sunday Speaker meetings twice a month on Sunday mornings. Meetings are free and open to the public.
**Go to our YouTube channel to see past meetings, presentations and and interviews. Please become a subscriber--it's free! LINK HERE
**We invite you to become a dues-paying member of HSGP. To become a member or make a donation, go to www.hsgp.org
Thank you!
When
July 10th, 2022 from 10:00 AM to 11:30 AM
Location
ONLINE




Mesa

,

AZ

85211




United States