A Ten-Point Tour of Public Health in Arizona in 2022 and Looking Towards 2023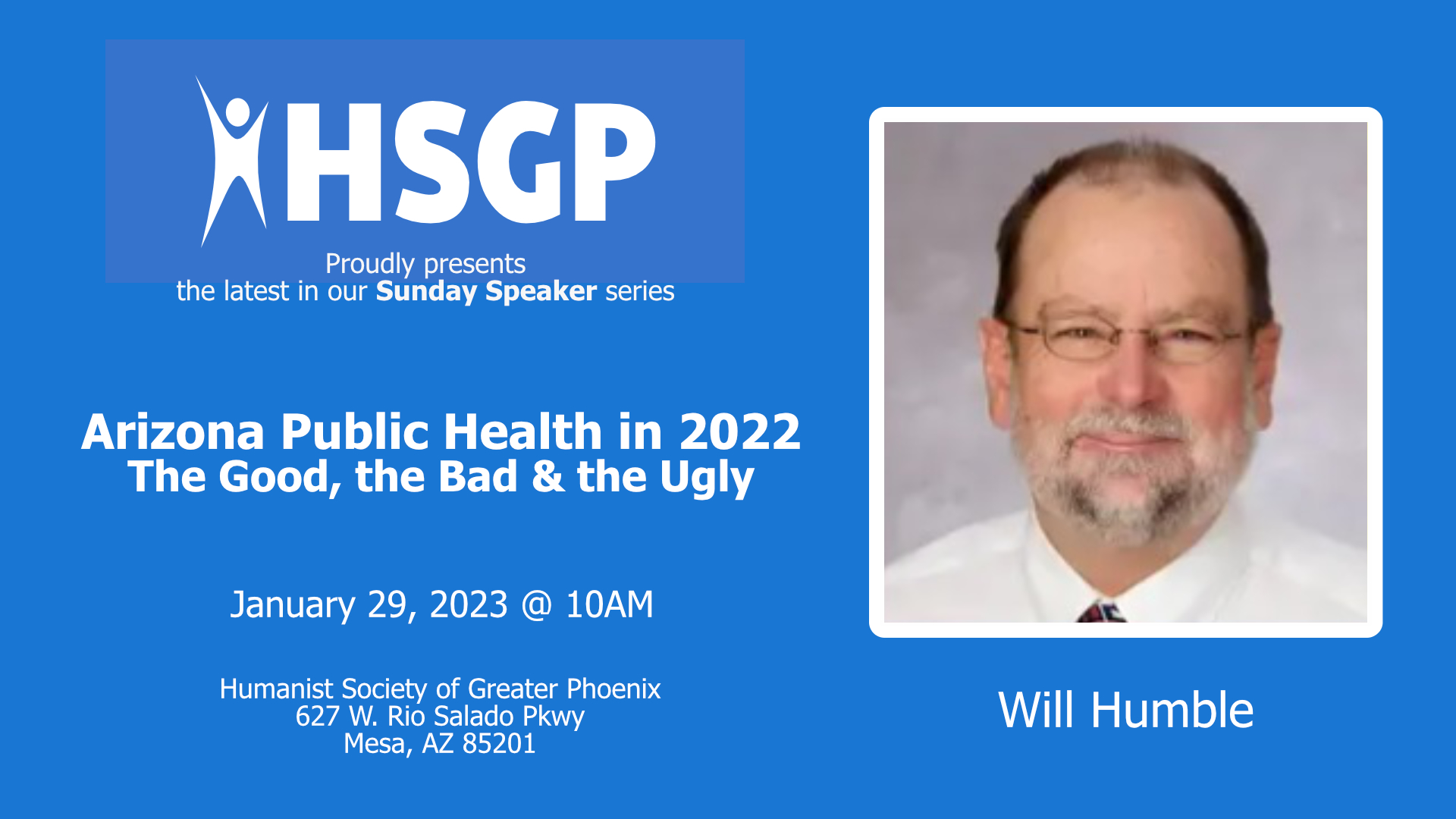 Public health policy & operations were in a 2022 whirlwind. We started off with the Omicron surge amid disappointing COVID-19 vaccination rates, no statewide interventions and executive orders preempting local jurisdictions from doing anything – leading to a surge in hospitalizations (albeit with far fewer deaths that in January 2021).
Spring brought shocking revelations while summer was a whipsaw. Fall brought us an early influenza season, a historic RSV epidemic, and a predictable late fall COVID wave. As we closed out 2022, we learned Arizona has had the highest overall per-capital death rate from COVID-19 (no surprise given the policy decisions made by Doug Ducey, Cara Christ and Don Herrington). However, we closed out 2022 with optimism that the leadership decisions and operational integrity of state government and ADHS will improve when Dr. Theresa Cullen takes the reins of the ADHS in February 2023.
Will Humble will present a 10-point summary of the good, the bad, and the ugly for public health in 2022.
Will Humble is the Executive Director for the Arizona Public Health Association. His 35 years in public health included more than 2 decades at the Arizona Department of Health Services, where he served in various capacities including as the Agency Director from 2009 to 2015. After leaving the ADHS in March of 2015, served as a health policy director at the University of Arizona from 2015 to 2017. He became Executive Director of the Arizona Public Health Association in 2017 and continues his academic affiliation as Adjunct Faculty with The University of Arizona's Mel & Enid Zuckerman College of Public Health.
He received a Master's in Public Health from the University of California, Berkeley in 1991 and was awarded an Honorary Doctor of Science degree from The University of Arizona in 2015 for his career commitment to engaging partnerships between academic and executive public health. He previously received a Bachelor of Science in Marketing from Northern Arizona University (1982), and a Bachelor of Science in Microbiology from Arizona State University (1985).
Will is a big believer in using evidence-based health policy as a means to improve health outcomes and in leading and managing with emotional intelligence.

Doors open at 9:00 am for optional buffet breakfast ($5 donation) and socializing. Presentation begins at 10:00 am.
If you can help with set-up, clean-up, and/or by bringing a breakfast casserole, please go to SignUpGenius HERE.
A Children's Program is available during the Speaker Meeting. Go to a separate Meetup to RSVP for your kids HERE.
Prefer to join us remotely?
Zoom Link: HERE
YOUTUBE: You can watch live (15 second delay), or you can watch later. LINK HERE
Need help? Email humanist@hsgp.org before the day of this meeting.
The Humanist Society of Greater Phoenix presents its Sunday Speaker meetings twice a month on Sunday mornings. Meetings are free and open to the public.
**Go to our YouTube channel to see past meetings, presentations and and interviews. Please become a subscriber--it's free! LINK HERE
**We invite you to become a dues-paying member of HSGP. To become a member or make a donation, go to www.hsgp.org
Thank you!
When
January 29th, 2023 from 10:00 AM to 11:30 AM
Location
627 W RIO SALADO PKWY




HSGP HUMANIST CENTER




MESA

,

AZ

85201-4009




United States