ALL THE PIRATE'S PACKAGES HAVE BEEN SCOOPED UP! WE'LL TAKE YER DONATIONS THO. AND YOU CAN STILL REGISTER FOR FREE, SCALAWAG!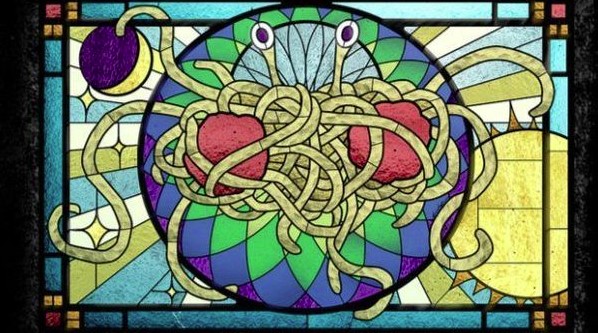 The Humanist Society of Greater Phoenix Presents
The Cheesiest, Sauciest FSM Celebration Yet
Oh The Noodly Appendage! Oh The Almighty Meaty Balls!
Due to the immature content of this year's event, parental permission is required. Be prepared to forge your parent's signature.
Grab your tankard for an evening of drunken debauchery as we delve deep into the fundamentals of religious truth and tasty bowls of pasta.
Who will win this year's title of PASTA PROPHET and take home the treasured Golden Colander and Grated Cheese Scepter? Enter the fray with the scurviest dogs and wenches for your chance to win the booty and the glory!
Will you have the (meat)BALLS to win it all?
Best Zoom background!
Best costume!
Best home decorations!
Best colander!
Best spaghetti banquet!
A night of shenanigans and surprises await you!
Compete in a drinking contest, Use your noodle, stare into other peoples living rooms!
Register by October 10th with a donation to HSGP of $25 or more and receive your Pirate's Package before the party. Be recognized for your noodly devotion and make off with some special loot! 
ALL THE PIRATE'S PACKAGES HAVE BEEN SNATCHED UP! (WE'LL STILL TAKE YER DONATIONS THO!)

--Amazing HSGP memorabilia
--Exclusive contests
--Hints and help for the party games
--And so much more!

Or.  Come and enjoy yourself for free. Pay nothing but get nothing. Scalawag.

Indulgences Level - $100 - Take a cue from other religions and just buy your way into FSM heaven!  Includes Pirate package if registered before October 10th.

(Pirate's Package registration ends on October 10th so the booty can be delivered to you.)

When
October 16th, 2021 5:00 PM through 7:00 PM
Location
ONLINE




Zoom Link after registration




Mesa

,

AZ




United States
Event Fee(s)
| | |
| --- | --- |
| Crew | $ 0.00 |
| Pirate - Donation No booty | $ 25.00 |
| Indulgence - Donation No booty | $ 100.00 |