Structural Racism - White Privilege Presented by Inquiring Minds Discussion Group
Topic: Structural Racism - White Privilege
This is a very timely topic for several reasons. If you've been following our events, you will know why.
What is "Structural Racism" and what effect does it have on our society, on our lives personally, on HSGP specifically? And what is "White Privilege" and how is it related to "Structural Racism"?
These are just some of the types of questions that may be brought up in this discussion, and I do expect this to be a lively one at that.
Do some research on your own if you like and find some articles or links to help with the discussion and feel free to post related articles in the comments section below.
If you are interested, a group of us like to go out to lunch afterward. We will wrap up the meeting around noon so you just might be hungry by then.
Hosted by Richard Dewey the first Saturday of each month.
Please go to our website to learn all about HSGP: http;//HSGP.org.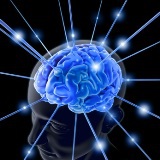 November 7th, 2015 9:30 AM through 11:30 AM