We have all read and heard about refugees fleeing their homes all over the world, but what do we really know about them?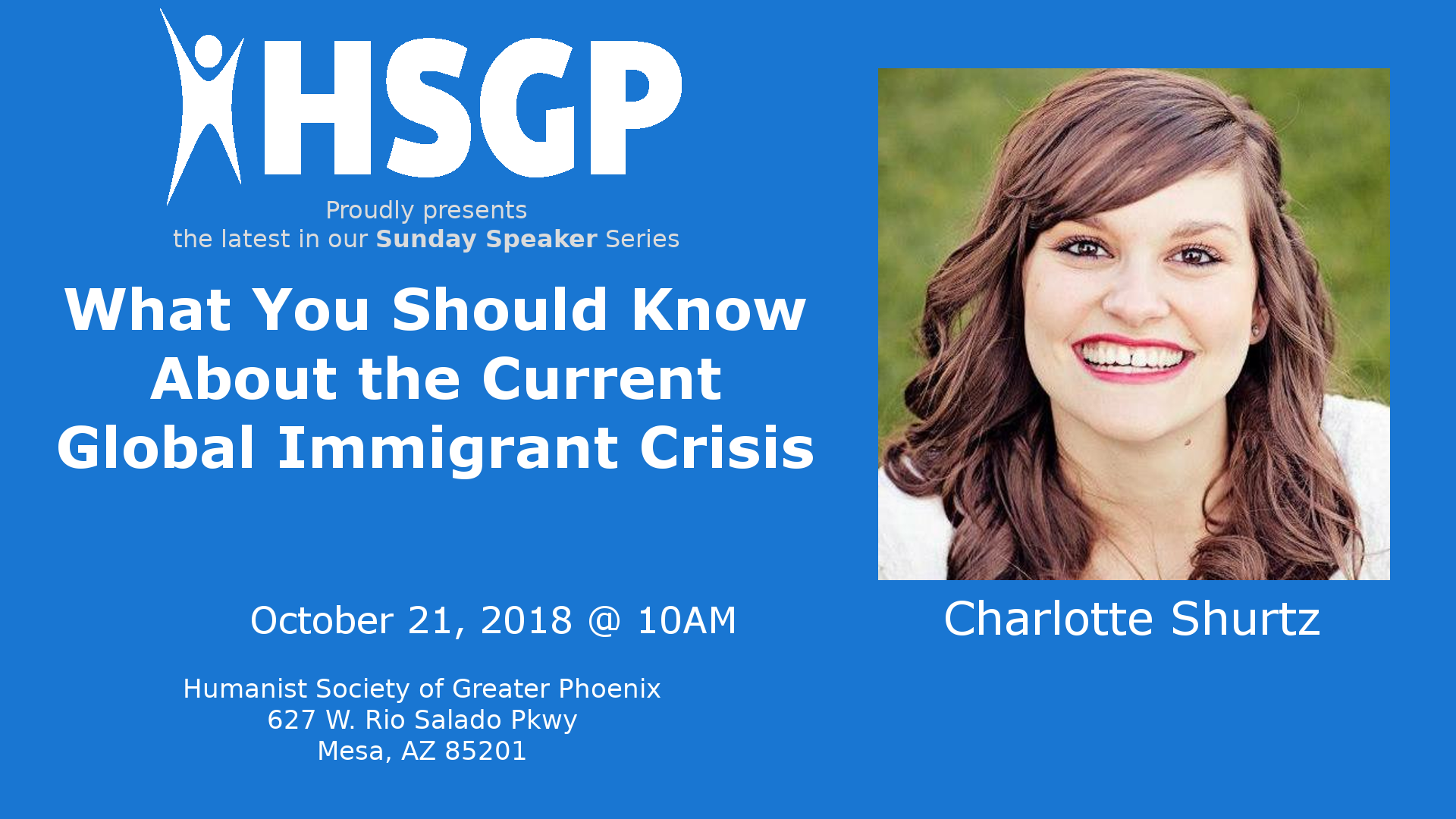 Who are they? What is the difference between a refugee and a migrant? What happens before and when refugees arrive in the U.S.? What process do they go through?
What are the current issues facing refugees as they escape violence and armed conflict in their homes? What are the current numbers in our country? And how is the current administration handling refugees coming to our country?

Finally, you will also briefly learn about the Lutheran Social Services- http://www.lss-sw.org/refugeeservices/ - Who they are and the important work they do to help refugees. You won't want to miss this compassionate, informative presentation. Learn what is really happening and what you can do to help and get involved!

Bio:
Charlotte Shurtz graduated with a master's degree in Anthropology and Migration from the University of Oxford, one of the few universities in the world that specializes in Refugee Studies. Charlotte is a native of France and migrated to the U.S in her late teens. She is an adjunct faculty of Anthropology at Chandler-Gilbert Community College and is currently leading research on the driving gender gap among refugees resettled in the metro Phoenix area. When she isn't involved in academic work, Charlotte is an advocate with Lutheran Social Services where she writes about, campaigns and lobbies for refugees.

Doors open at 9:00 am for optional buffet breakfast ($5 donation) and socializing. Presentation begins at 10:00 am.

Please consider volunteering to help make this event possible. Click on the Sign-up Genius button for a list of volunteer opportunities:

Welcome!

The Humanist Society of Greater Phoenix presents its Sunday Speaker meetings twice a month on Sunday mornings.

Meetings are free and open to the public.

A Children's Program is available during the Speaker Meeting. Please see the HSGP Meetup for the Children's Program at this meeting for more information and to RSVP with the number of children attending.

Need Accessibility Options? Send an email to president@hsgp.org with Accessibility Options in the subject line and let us know about your needs.

We invite you to become a dues-paying member of HSGP. For your convenience, the membership desk is immediately behind the welcome desk at each Sunday meeting.

Thank you! See you at the HSGP Community Center!
October 21st, 2018 10:00 AM through 12:00 PM
627 W RIO SALADO PKWY




MESA

,

AZ

85201-4009




United States