Stimulating coffee and conversations with a few fellow Humanists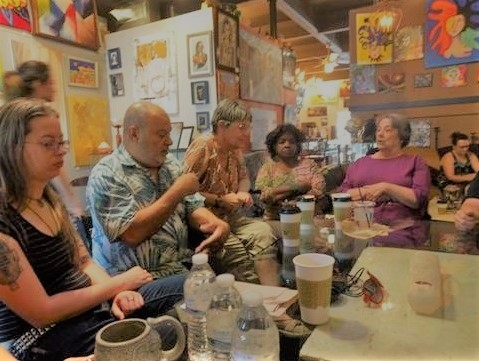 Stop by, sit down, and relax with a really great cup of coffee or tea, and something delicious to eat. Enjoy the artwork too, it makes the environment calm and uplifting! Stimulating conversations with a few fellow Humanists; the topic is always a surprise! This is a great place to hang out on any morning and it's not far from the Humanist Center in Mesa.
As the space is very limited, RSVPS are necessary and limited to 10 people. Go to Meetup via the link below for location information and to RSVP.
See you there!
Your host, Lou
Not an official HSGP event, but another opportunity for Humanists to get together at a fun location for coffee and chat.
May 8th, 2018 10:00 AM through 12:00 PM