Presented by Athena Salman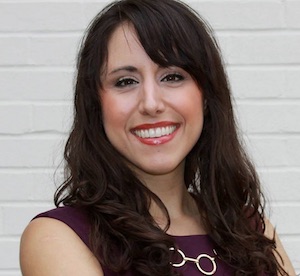 Feminism is the belief that all women deserve equality by their inherent humanity. Intersectional feminism takes this belief a step further by acknowledging that each person is unique in their own way and by applying a critical analysis of the diversity in barriers towards justice each individual faces. Using an intersectional approach to feminism and justice, we empower ourselves with the tools and understanding to improve the lives of those most vulnerable, thus benefiting our society as a whole.
Athena Salman is an Arizona politician, activist and a Democratic member of the Arizona House of Representatives elected to represent District 26 in 2016.
The meeting is free and open to the public. Doors open at 9:00 am for socializing with an optional Continental breakfast available for a $5 donation. The meeting begins at 10:00 am.
A Children's Program is available during the Speaker Meeting. Please see the HSGP Meetup for the Children's Program at this meeting for more information and to RSVP with the number of children attending.
Need Accessibility Options? Send an email to president@hsgp.org with Accessibility Options in the subject line and let us know about your needs.
Please consider volunteering to help make this event possible. Click on the SignUp Genius button below for a list of volunteer opportunities.
September 24th, 2017 10:00 AM through 12:00 PM