The Thinking Atheist, Seth Andrews will talk about his biggest beef with Christianity.
Join us to hear Seth Andrews discuss "My Biggest Beef with Christianity".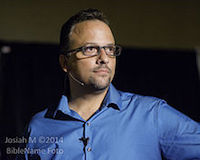 Seth Andrews is a video producer and former Christian broadcaster who now hosts The Thinking Atheist one of the most popular online atheist communities in the world, a site which encourages all to reject faith, pursue reason, explore doubt, and to "start thinking."
Seth chronicled his transition from believer to atheist in his autobiography, "Deconverted: a Journey from Religion to Reason," and his second book "Sacred Cows" further explores - with a healthy dose of humor - curious (and often alarming) religious traditions around the world. Seth's weekly podcast is a top-rated show on BlogTalkRadio, with over 40 million total downloads, and consistently ranking in the top three of over 15,000 active shows.
With a mix of humor and heart, Seth uses his abilities as a communicator and storyteller to inform, entertain and encourage the pursuit of a personal relationship with reality.​
The meeting is free and open to the public. Doors open at 9:00 am for socializing with an optional Continental breakfast available for a $5 donation. The meeting begins at 10:00 am.
A Children's Program is available during the Speaker Meeting. Please see the HSGP Meetup for the Children's Program at this meeting for more information and to RSVP with the number of children attending.
Parking
Due to the exceptionally large anticipated turnout, please consider parking on Cherry, just West of the center. Park along side the school on the street.
You can also park on Cherry to the North of the center (weird, I know!). Please see the following map: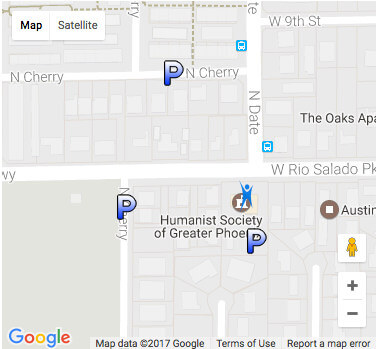 Need Accessibility Options? Send an email to president@hsgp.org with Accessibility Options in the subject line and let us know about your needs.
Please consider volunteering to help make this event possible. Click on the SignUp Genius button below for a list of volunteer opportunities.
June 18th, 2017 10:00 AM through 12:00 PM