LuAnn Dahlman will discuss the effect of the change in the political climate on how we address the larger issues of climate change.
In December of 2015, the United States and 191 other countries agreed to begin addressing the issue of global climate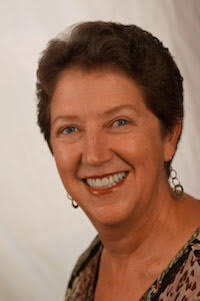 change by setting goals to reduce emissions of heat-trapping gases. Since then, the U.S. political climate has changed. What does that mean for our planet? What kind of world can our children and grandchildren expect to live in?
HSGP member LuAnn Dahlman works as a science writer and editor in the Climate Program Office of the National Oceanic and Atmospheric Administration (NOAA). In this public-friendly (non-technical) presentation, she'll discuss past and current climate, projections for future climate, and what people can do to help mitigate climate change and adapt to new climate conditions.
The meeting is free and open to the public. Doors open at 9:00 am for socializing with an optional Continental breakfast available for a $5 donation. The meeting begins at 10:00 am.
A Children's Program is available during the Speaker Meeting. Please see the HSGP Meetup for the Children's Program at this meeting for more information and to RSVP with the number of children attending.
Need Accessibility Options? Send an email to president@hsgp.org with Accessibility Options in the subject line and let us know about your needs.
Please consider volunteering to help make this event possible. Click on the SignUp Genius button below for a list of volunteer opportunities.
June 4th, 2017 10:00 AM through 12:00 PM
627 W RIO SALADO PKWY




MESA

,

AZ

85201-4009




United States