Foundational Falsehoods of Creationism Presented by Aron Ra
Join us for an evening of fun, a potluck, and a great talk from Aron Ra. He will be discussing the topic of his new book "Foundational Falsehoods of Creationism", and will follow it up with a book sale and signing as well as a meet-and-greet.
Aron Ra is President of Atheist Alliance of America, former Texas State Director of American Atheists, the host of the Ra-Men podcast, and director of the Phylogeny Explorer Project. Aron (pronounced as 'R.N.') is one of the "YouTube atheists" and an advocate for rationalism in science classrooms.
His videos promote science education and secular humanism, often focusing on evolution and the evidence indicating an interrelated tree of life. His series summarizing the 'Foundational Falsehoods of Creationism' among others have been mirrored, featured, referenced, and recommended by many professional scientists, secularists, and educators, and has attracted more than 130,000 subscribers to his YouTube channel.
The doors will open by 6:00 pm for the potluck but for those bringing food, there will be people there setting up by 5:00 pm so you can bring the food in early if you want. If you want to participate in the potluck, be sure to bring a dish to share!
The presentation will start at 7:00 pm and after Aron's talk, we will resume the potluck, have a book signing, and a meet-and-greet with Aron. The meeting will officially end by 10:00 pm
The meeting is free and open to the public.
Please consider volunteering to help make this event possible. Click on the SignUp Genius button below to see volunteer opportunities and sign up. Thank you.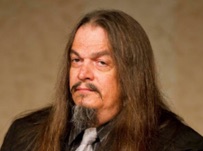 September 30th, 2016 6:00 PM through 8:00 PM