Task Force on Fair Justice for All Presented by Dianne Post
Dianne Post will discuss the recommendations of the Arizona State Task Force on Fair Justice for All, of which she was a member.
The task force mission statement includes the assertion that "Our ideal of 'justice for all' means that people should not be disparately punished because they are poor. While everyone should face consequences for violating the law, criminal fines and civil penalties should not themselves promote a cycle of poverty by imposing excessive amounts or unduly restricting people's ability to be gainfully employed."
This issue has become publicized nation-wide for such cities as Ferguson, MO and other cities which regularly issue fines to poor people who cannot pay the fines and then are jailed for failure to pay, resulting in a vicious cycle.
The meeting is free and open to the public. Doors open at 9:00 am for socializing with an optional Continental breakfast available for a $5 donation. The presentation begins at 10:00 am.
Please consider volunteering to help make this event possible. Click on the SignUp Genius button below for a list of volunteer opportunities.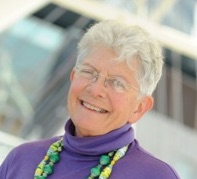 November 20th, 2016 10:00 AM through 12:00 PM