Understanding Consent, Boundaries and Toxic Relationships Presented by James Avery Fuchs
HSGP member James Avery Fuchs explores the applications of consent both in everyday life and sexual situations. There will be a thorough explanation of consent, discussion of effective communication around consent and boundaries and how to tell if a relationship of any kind is unhealthy, and real-life scenario examples where participants can practice the lessons learned earlier in the lecture.
James Avery Fuchs is a transgender writer, public speaker, spoken word poet, and trans educator in Arizona. He is also a podcaster, proofreader, and artist.
He was elected as a precinct committeeperson in August 2016, and has been selected as a featured performer for Bisbee Pride, interviewed on KWSS 93.9 FM in Arizona, and worked as a Field Manager for Freedom for All Americans Education Fund. His events have been written about in a variety of online and print magazines.
A prolific writer, James has published seven books since January 2014 and is currently working on his third spoken word CD, his "A Queer Was Here" podcast, another poetry book, two children's books, and a dystopian science fiction novel entitled "Crimson Class Rebel".
The five things he enjoys most are listening to music, traveling, writing, archery, and spending time with friends and family. James performs poetry regularly at a variety of venues and festivals.
To find out more, visit his site and subscribe to his newsletter at FindJamesAvery.com. You can contact him through there as well.
The meeting is free and open to the public. Doors open at 9:00 am for socializing with an optional Continental breakfast available for a $5 donation. The meeting begins at 10:00 am.
Please consider volunteering to help make this event possible. Click on the SignUp Genius button below for a list of volunteer opportunities.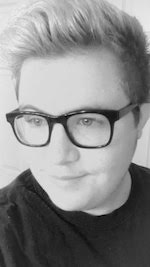 November 6th, 2016 10:00 AM through 12:00 PM
627 W RIO SALADO PKWY




MESA

,

AZ

85201-4009




United States