Unbelievers Radio Presented by Andre Salais
Andre Salais will tell us about his role at Unbelievers Radio, an internet project with the following mission statement:
(
from unbelieversradio.com
) At Unbelievers Radio, our goal is to provide interesting and relevant writing and podcasts for the non-believing community. Our podcasts and blog are provided for free with all of the labor being volunteered by our staff and contributors. We strive to keep the content broad and accessible to the non-believing community, and see Unbelievers Radio as a growing platform for other content producers to reach a broader audience. Although our target audience is non-believers, we encourage believers to listen to our podcasts, read our articles, and respond. We strive for honesty and promote healthy discussion and debate. Feel free to not only challenge your own worldview, but to challenge the ideas and arguments presented by our content providers and persons who choose to comment.
Join us to find out how HSGP supports Unbelievers Radio and how you can listen to it.
The meeting is free and open to the public. Doors open at 9:00 am for socializing with an optional Continental breakfast available for a $5 donation. The meeting begins at 10:00 am.
Please consider volunteering to help make this event possible. Click on the SignUp Genius button below for a list of volunteer opportunities.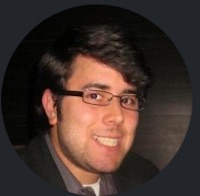 June 5th, 2016 10:00 AM through 12:00 PM