Dr. Richard Carrier, On the Historicity of Jesus Presented by Lecture at ASU hosted by SSA and HSGP
Co-hosted by ASU - Secular Student Alliance and Humanist Society of Greater Phoenix
Dr. Carrier will be discussing his new book On the Historicity of Jesus: Why We Might Have Reason for Doubt, which is the first peer reviewed book to investigate the possibility that there wasn't a historical Jesus. Richard Carrier is the author of Sense and Goodness without God, On the Historicity of Jesus, Proving History, and many other books, chapters, and articles. With a Ph.D. in ancient history from Columbia University, he now specializes in the modern philosophy of naturalism, the origins of Christianity, and the intellectual history of Greece and Rome. For more about him and his work visit www.richardcarrier.info.
Here is a link to the SSA Facebook event:
https://www.facebook.com/events/1515355805362001/?source=1
Free and open to the public.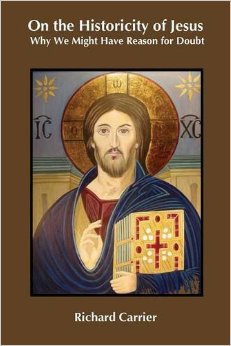 April 3rd, 2015 7:00 PM through 9:00 PM