No one knowingly joins a cult.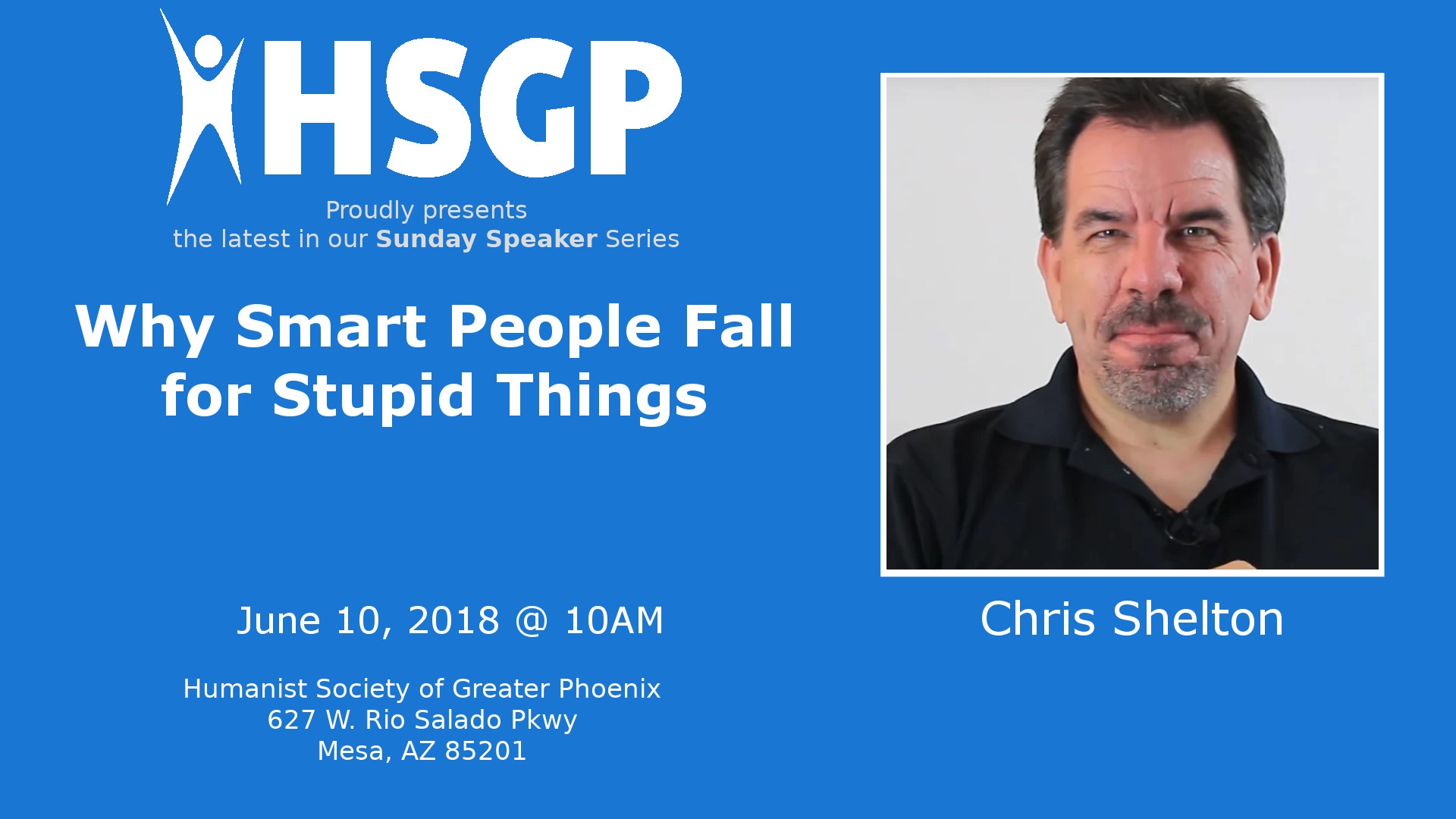 As a former Scientologist and cult expert, Chris will discuss how high control groups work, what makes them so harmful and the techniques they use to ensnare otherwise unsuspecting people. It's not about belief systems or UFOs or oddball ideas. It's about a structure of control, undue influence and manipulation, and using people's natural tendencies to think emotionally rather than rationally that gives destructive cults a seeming advantage over regular people, who often don't see what is happening to them as it's happening. Chris will discuss how this happens and ways to detect or counter it from happening to you and those you love. There will also be a Q&A portion so Chris can answer your questions about destructive cults in general and Scientology specifically.

Bio data:

Chris Shelton is an author, professional YouTuber, public speaker and former cult member turned activist. He was part of the Church of Scientology and worked at its highest levels for 17 years before leaving in 2013.

He has been an outspoken critic ever since, speaking around the country about the dangers of destructive cults and has appeared on numerous podcasts, radio and TV including on Leah Remini's Scientology and the Aftermath on A&E. Chris also works to promote critical thinking, skepticism and reason.
The meeting is free and open to the public. Doors open at 9:00 am for socializing with an optional Continental breakfast available for a $5 donation. The meeting begins at 10:00 am.
A Children's Program is available during the Speaker Meeting. Please see the HSGP Meetup for the Children's Program on this date for more information and to RSVP with the number of children attending.
Need Accessibility Options? Send an email to president@hsgp.org with Accessibility Options in the subject line and let us know about your needs.
Please consider volunteering to help make this event possible. Click HERE for a list of volunteer opportunities.
June 10th, 2018 10:00 AM through 12:00 PM
627 W RIO SALADO PKWY




MESA

,

AZ

85201-4009




United States