Lights Out by Ted Koppel Presented by Book Club
Join us to discuss " Lights Out: A Cyberattack, A Nation Unprepared, Surviving the Aftermath" by Ted Koppel.
from Amazon...
"In this New York Times bestselling investigation, Ted Koppel reveals that a major cyberattack on America's power grid is not only possible but likely, that it would be devastating, and that the United States is shockingly unprepared......With urgency and authority, one of our most renowned journalists examines a threat unique to our time and evaluates potential ways to prepare for a catastrophe that is all but inevitable."
***MAJOR TRAFFIC ALERT***
A marathon race goes right by the community center on this day! To access from Loop 202: use Dobson Road south to University Drive, then east to Extension or Cherry, then north to Rio Salado Parkway. I can't guarantee that you can turn east on Rio Salado, but this gets you very close. Coming from the south on Country Club, go west on either University or 6th Street, then north on Cherry. There's a map of the race route attached to the meetup so you can see how to get around it because you can't go through it. See
Book Group Meetup
If you purchase this book from Amazon through the Amazon Smile program, HSGP will benefit. Click on the link below.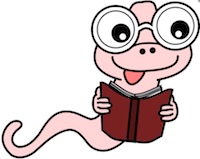 February 25th, 2017 10:00 AM through 12:00 PM