Larry Decker will discuss how Humanism can inspire us to action in these turbulent times.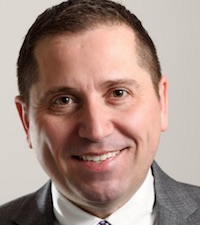 For humanists keeping up with current events, it can be easy to feel overwhelmed. Our civil rights are under siege from every direction and there are so many battles, all of them worthwhile, that need to be fought. In the face of injustice and adversity, humanism can inspire us to action and provide us a foundation for effective resistance.
Drawing on his experience serving as the Executive Director of the Secular Coalition for America, Larry T. Decker will talk about:
How the religious right and their allies in Congress have pushed an agenda that is as unconstitutional as it unpopular with the American people.
How humanism can unify a diverse coalition of movements to fight together against a common enemy.
And how the Secular Coalition for America is working to organizing nontheists and humanists across the country to create impactful and lasting political change.
The meeting is free and open to the public. Doors open at 9:00 am for socializing with an optional Continental breakfast available for a $5 donation. The meeting begins at 10:00 am.
A Children's Program is available during the Speaker Meeting. Please see the HSGP Meetup for the Children's Program at this meeting for more information and to RSVP with the number of children attending.
Need Accessibility Options? Send an email to president@hsgp.org with Accessibility Options in the subject line and let us know about your needs.
Please consider volunteering to help make this event possible. Click on the SignUp Genius button below for a list of volunteer opportunities.
October 8th, 2017 10:00 AM through 12:00 PM