Roy Zimmerman, Satirical Songster Presented by Special Event - Concert
Roy's machine arrives in the Valley of the Sun just in time for the next shift of the gear in the national political scene. HSGP doesn't endorse or oppose candidates, but Roy's freedom of (satirical) speech will be uninhibited. Enjoy an evening of laughter that may get your blood boiling!
Be sure to bring some cash for the snack bar and the tip jar. Roy will have recordings for sale. BYOB
Please share this event announcement with your friends. Let's show Roy a warm welcome with a big turnout.
ROY ZIMMERMAN: THIS MACHINE
"This Machine" is ninety minutes of Roy Zimmerman's hilarious, rhyme-intensive original songs. The title is a reference to Woody Guthrie and Pete Seeger to be sure, but also an acknowledgement that songwriting does good work in the world. "Sometimes I think satire is the most hopeful and heartfelt form of expression," says Roy, "because in calling out the world's absurdities and laughing in their face, I'm affirming the real possibility of change." Roy's songs have been heard on HBO and Showtime. He's shared stages with Bill Maher, Robin Williams, Ellen DeGeneres, John Oliver, Kate Clinton and George Carlin. He's been profiled on NPR's "All Things Considered," and he's a featured blogger for the Huffington Post.
YouTube links:
"Creation Science 101" - http://www.youtube.com/watch?v=uIwiPsgRrOs"The Big Republican Tent" - https://www.youtube.com/watch?v=kVM5LpJH5do"I Want a Marriage Like The Had in the Bible" - https://www.youtube.com/watch?v=yXlzkuFBJ7s"My Vote, My Voice, My Right" - https://www.youtube.com/watch?v=6-X-uBIqeVM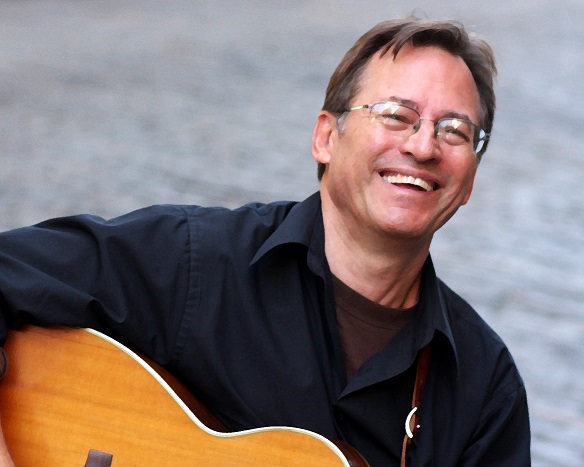 March 5th, 2016 7:00 PM through 9:00 PM