Travelogue! AJ Saferstein Shares Ascent of Mt Whitney Presented by Humanities Project Monthly Cultural Presentation & Meeting
Travelogue: Experience climbing Mt. Whitney from the comfort of HSGP--while munching on snacks!
AJ Saferstein will share the adventure of his ascent of Mt. Whitney, the tallest mountain in the lower 48 states.
BYOB, snacks and beverages to share always welcome!
The HSGP Humanities Project holds free and open meetings on the 2nd Friday of each month at 7pm at HCC. The majority of the evening is given over to one or more of our HSGP members or guests, to share with us some aspect of arts & humanities that they are passionate about!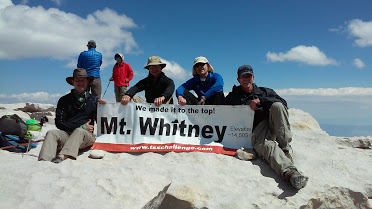 January 8th, 2016 7:00 PM through 9:00 PM