Nina Paley Film Fest / Free Culture Movement / Copyleft Presented by Humanities Project Monthly Cultural Presentation & Meeting
Screening of short films by cartoonist and Permission Culture activist Nina Paley
Nina Paley makes the most gorgeous and brilliant animated films. And she gives everyone permission to screen or copy them. We will see some of her short films and talk about them and the permission culture movement.
We screened Nina Paley's Sita Sings the Blues last year and if you saw it, you will agree that it is nothing short of wonderful. The director describes it as "a tale of truth, justice and a woman's cry for equal treatment." It uses several styles of animation, parallel story lines and great music to tell a pared-down story of the Ramayana.
BYOB, snacks and beverages to share always welcome!
The HSGP Humanities Project holds free and open meetings on the 2nd Friday of each month at 7pm at HCC. The majority of the evening is given over to one or more of our HSGP members or guests, to share with us some aspect of arts & humanities that they are passionate about!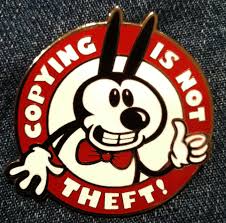 December 11th, 2015 7:00 PM through 9:00 PM